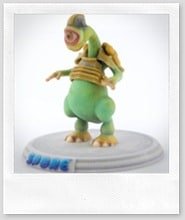 Architects, engineers, and designers might want to see their 3D models live in action. At the moment, they are relying on what they see on screen, through the software. Prototype Labs is a brand new 3D prototyping service to deliver the 3D models to you simply by submitting your design files to them online. See what you design in action!
What you need to do is to export your project files to STL files and upload them on their website. Or you can also ask them to convert the files for you. Official news below.
Prototype Labs Brings 3D Printing to Australia
PROTOTYPE LABS LAUNCHES WITH NEW WEBSITE
Central Coast based company, Prototype Labs, has recently opened for business.
This innovative new company brings 3D printing to Australia and is foreseen to revolutionize the way designs are built through its layer by layer additive process, ultimately keeping costs down and accuracy high.
Prototype Labs is aimed at servicing engineers, architects and product designers. It is a quick and easy process that allows you to submit your design online, receive a quote the next day and your model the following week.
Prototype Labs accept all types of model designs from display and concept models for architects to test and prototype models for engineers as well as designs for product designers, industrial designers and artists.
Prototype Labs have two of the latest 3D printing machines available, the Dimension Elite and ZCorp ZPrinter 6 50. Access to these state of the art machines ensures fantastic colour and quality when turning ideas into reality.
Not only can Prototype Labs turn ideas into tangible designs, these designs can be used in the real world. Through the use of ABS plastic used with the Dimension Elite Printer, designs are made to be applicable, durable and tested.
Designs that were previously thought of to be impossible can now come to life with 3D printing through Prototype Labs. Designs that cannot be inject molded or machined can now be created layer by layer using our equipment.
To compliment the opening of it's doors to the public, Prototype Labs have also welcomed the launch of a new website – www.prototypelabs.com.au.