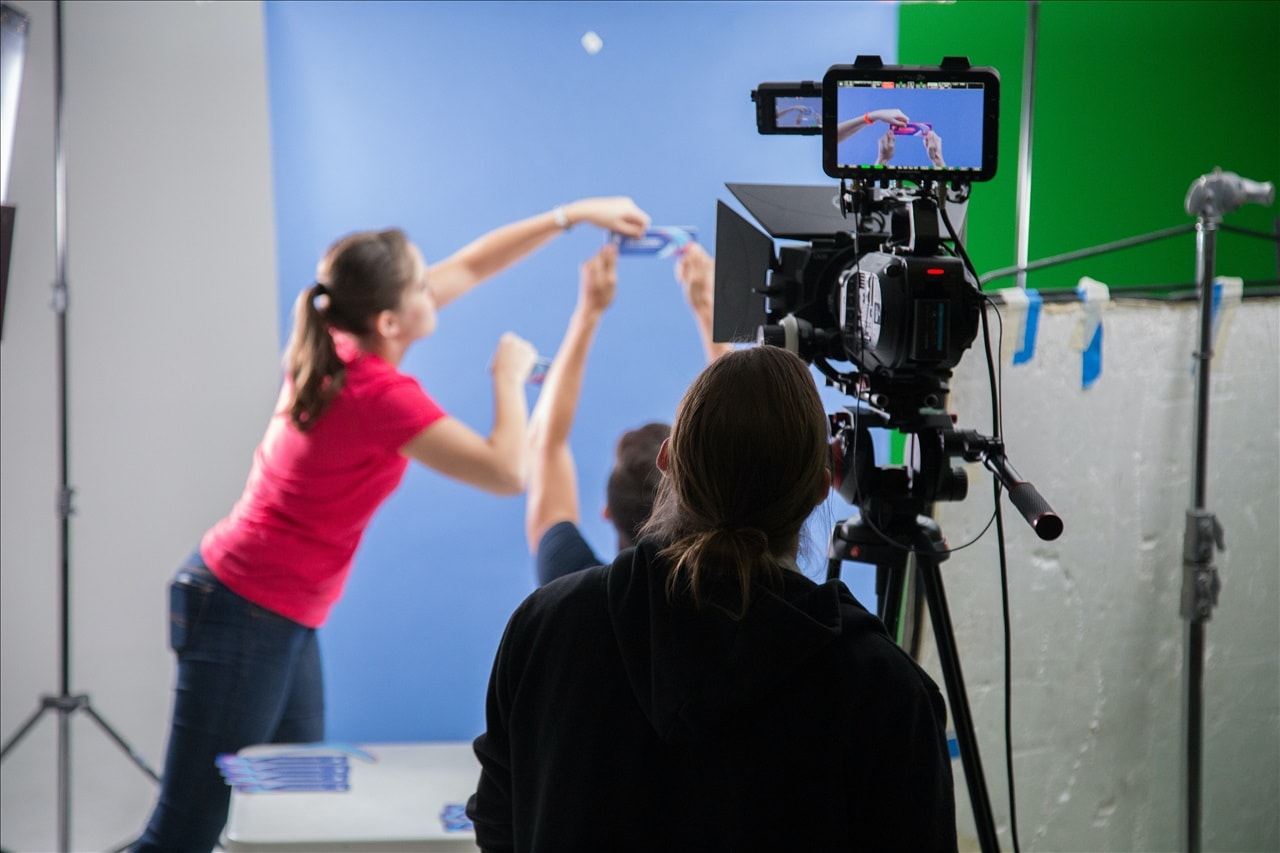 Note: This is a guest post written by Ryan Reyes
People strongly believe that B2B buying and selling decisions are made on factors like price, profit, etc.
However, people tend to discount the impact of marketing on the entire activity. The business-to-consumer space is already experiencing a marketing wave. Now, it is time to understand how the business-to-business space can benefit from it.
Marketing can influence B2B decisions. How a B2B client buys depends on the person who makes the purchase decision. Marketing affects emotions and brings a different kind of appeal into the picture.
When it comes to video marketing, the effect is exponential.  Videos are the best way to demonstrate your products and services in the B2B space. This guide will take you through everything you need about B2B video marketing campaigns.
10 Things to Know About Video Marketing Campaigns
While there are several things you must know about video marketing campaigns, we have collated a list of 10 things that you must know about video campaigns. These elements will help you in curating your video campaigns better.
1. Conduct Proper Research
Research is the most important stage when launching a B2B video marketing campaign. You need to know the campaign's objective, and you will have to conduct research accordingly.
The research includes understanding your target audience, their business industry, and the videos they prefer.
However, before you understand your audience, you should try to know everything about your company and its services to customers. When you understand how the audience perceives your brand, you will be able to curate a better video marketing campaign.
Your video marketing strategy will also depend on the nature of your current and prospective clients.
Therefore, you need to conduct an in-depth analysis and try to understand the kind of information you must add to the video campaign that will help your audience.
It would be best if you addressed the challenges of your potential clients in the video campaign, as it will strike a chord, and they might pick you as a supplier or service provider.
Understand their pain points and then tell them how you bring something different. Hence, know your clients better. Talk to them to understand them so you can develop a better video campaign.
2. Create a Video Marketing Strategy
While having a video marketing strategy is important, the approach is quite different for B2B and B2C companies. You need to assess the market, and then you need to identify how to address the market gap and serve your clients' needs.
An effective video marketing strategy includes the message the video will bring across and the type of video you want to create. Different types of videos work for different companies. Hence, you need to tweak your campaign or videos based on the type of company you are pitching.
You must also have a script handy to know the sequence of events. Storyboarding is a very important activity for creating a video marketing strategy. You need to create a rough draft of all the scenes that will be a part of the video to ensure everything is in place.
3. Use the Sales Funnel
When creating a video marketing campaign, consider the sales funnel. Every marketer uses a sales funnel to create leads and convert them into final clients.
The funnel has five stages: Awareness, Consideration, Decision, Win, and Repeat. The funnel helps to understand a consumer's purchase journey based on which the campaign is curated.
Awareness: At this stage, you capture the attention of a wide range of people. These people might be your potential customers. Your videos should convince people at every stage that your products are for them.
As the potential clients go down the funnel, their number will decrease. At this stage, you should introduce the brand to everyone to know if they would be interested.
Consideration: This is the stage where businesses start thinking if they need your product. The potential client is trying to collect more information on your company and the product. Your videos should provide them with the required information.
Decision: This is the stage where the prospect decides if they want to make the purchase. This is the decision phase where the client is just looking for proof that they are making the right choice.
Win: The consumer finally purchases this stage. In the case of B2B businesses, when a client issues a contract and makes the payment, it is considered a win.
However, to ensure that the business journey with your company continues and they keep giving orders, step 5 is required.
Repeat and Delight: You need to keep your amazing new client satisfied so they will remain using your services. Your video marketing materials can help with this objective as well.

4. Choose the Type of Video Carefully
Different types of videos work for different audiences. Also, the type of videos changes when a consumer is going through the sales funnel.
Therefore, before you select the type of video, you should understand the consumer journey. Some of the most popular kinds of videos that work for B2B clients are-

Brand Films: If the client is unaware of your business, you must tell him every important aspect. Here's where a brand film comes into the picture.
It introduces the client to all the important parts of your business. These videos can be used in the client's awareness and consideration stages.
Testimonial Videos: Testimonial videos are proof that your products have worked well. Hence, if a client is in the consideration or decision stage, you need to use these videos to give them the last needed push so that they make the purchase.
Product Videos: A product video showcases the highlights of the products. It will give your client an overall understanding of how your product works and how it differs from the competitors. You can use these videos after you introduce your brand to potential clients.
Teasers: A teaser is a brief video that piques the interest of potential customers or current users. A teaser's purpose is to entice a potential customer to inquire further. Teasers are great videos for both awareness and repeat sales.
5. Set KPIs for Better Tracking
All your video marketing efforts will only succeed if there is a mechanism to track the progress. Establish your key performance indicators before you launch a video marketing campaign, as it will guide you on the aspects you need to track.
The KPIs depend on your marketing goal and what you want to achieve from the campaign. There is no single formula for choosing your KPIs.
It is different for all video campaigns. You should be able to identify what your company is trying to achieve from a video campaign, as only then will you be able to understand if your videos are working.
6. Decide on a Budget
Video marketing efforts would only succeed with a budget. You must decide on a budget for B2B and B2C video campaigns. There are different costs involved in creating a video.
You need to spend money on making all the necessary arrangements before the video is shot. You will also have to keep some money aside to meet the requirements of the video production activity. Once the video is shot, you will have to spend some money on editing and then promoting the video.
Hence, you must have a detailed budget that includes the cost of all the aspects of B2B video marketing.
Different types of videos have varying costs. For example, creating a brand film is much more expensive than creating an animated product teaser. The budget will also depend on the amount you are willing to spend on research, etc.
7. Develop a Video Concept
Once you have all the planning and budgeting in place, you need to create a concept for your video. This is the creative aspect of creating a B2B marketing video.
In this stage, you need to brainstorm ideas to create something that is trending, exciting, and suits the occasion.
While there are so many cool ideas, you can only go ahead if they meet your video campaign objective. It would be best if you listed all your goals and storyboard all your creative ideas to select the ideas that meet the goals and are creative enough.
You can create concepts if you feel creative enough to conceptualize a video for marketing. You can also get help from any other person or an agency great at video concept creation. You can also take inspiration from the ideas available online.
Once your concept is ready, you can start scripting and storyboarding. You can use images and sketches to showcase your concept in the best possible way.
8. Work on Pre-Production and Video Production
The pre-production stage of a B2B marketing video is as important as the production stage. Once you have your scripts and storyboards ready, you need to bring all their elements of them to life.
Pre-production is the stage where you collect all the necessary information and make all the arrangements to shoot the video. You must arrange a set-up and all the equipment needed to record the video.
If the video is a proper ad film, pre-production will include aspects like hair, makeup, etc. You need to plan the entire shoot in this step.
Once you have planned the shoot, you move to the production stage. Here, you need to create a video that sticks to your script and helps you meet your business objectives.
You also need to stick to the budget during video production. Production involves several aspects like the set, lighting, etc. You must capture every bit of the product or subject you want to showcase in the video film.
9. Post-Production
A B2B marketing video creation process does not end after production. You need to make several changes to the raw footage you have recorded. You can either use video editing software or edit a video online. Post-production involves video editing and making necessary adjustments to the video.
You need to cut the unnecessary footage or trim the video if required. You can also make the necessary color corrections at this stage. Also, if different parts of the video are shot separately, there are sewn together during the editing process.
Editing the video is lengthy, as every marketing video goes through at least two rounds of editing. You can also edit the audio during the post-production stage or add a new music piece.
10. Evaluation of the Video Campaign
Once you have created the video and the post-production phase is over, you need to promote your video. In B2B marketing, you can choose your channels carefully based on where most of your consumers are.
LinkedIn is one platform where you can share your B2B marketing video. Once you share the video, you need to track the performance of the entire video campaign.
It's crucial to monitor the metrics you specified as your KPIs at the beginning of the project to gauge how your video is doing once it's launched and out there in the world to find its place in the consumer journey.
You need to use the right metrics to understand the video campaign's performance. In the B2B space, metrics like the number of views are irrelevant. You need to check the clickthrough rate of the campaign to ensure people are visiting the website after watching your marketing video.
Conclusion
You must conduct a content audit every 3 or 6 months to ensure your video strategy works for your B2B clients. Also, if the company has made any changes in its strategy, it should reflect in the videos. Organize all of your video content in one location for easy access. Effective B2B marketers frequently remix and repurpose videos.