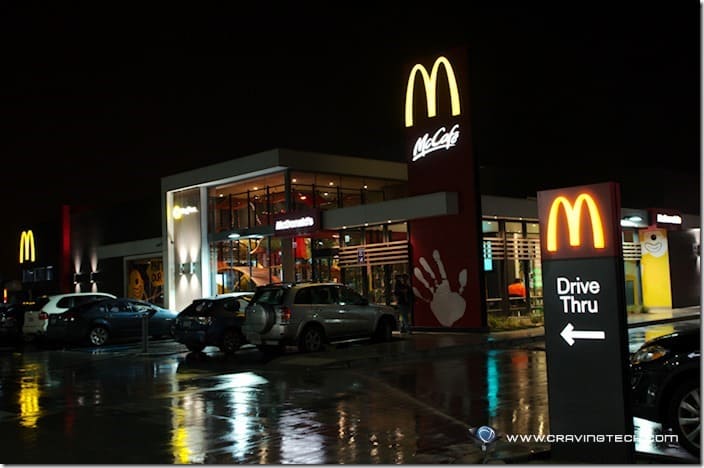 When you grab a meal from fast food restaurants, the process normally involves queuing in front of a counter, picking a meal package out of a long menu list, and standing aside to pick up the order after. The ordering experience is fast, but in a way, pressuring. You surely don't want to get stuck in front of the counter, not knowing what you'd like to order. You also have less control on what you want inside your meal. Sure, you can ask for the staff not to have certain things here and there, but sometimes you just don't want to be that demanding person at the counter.
McDonald's new menu, "Create Your Taste", is breaking traditional fast food into a whole new experience and you will love it.
"Create Your Taste" allows customers to customise their own burger from the start to finish through an interactive touch screen. These kiosks are currently rolling out to hundreds of McDonald's restaurants around Australia, so make sure to check the availability of your favorite restaurants at McDonald's Restaurant Finder page.
The system is fairly simple to use, which involves a step-by-step process to design your burger, starting from the bun. Yes, you can even choose a lettuce wrap to be your bun for a fresher option. You can then pick your own ingredients and extras to go along with your burger. You have full control of what you eat and you can make the decisions without feeling pressured.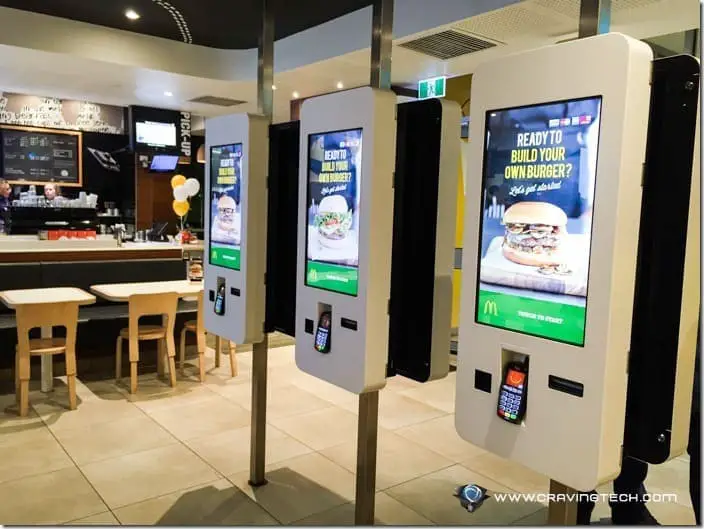 Gone were the days when I had to pluck pickles and tomatoes out of my burger! I can even pick my own sauce to go with my burger now. All in all, the system was fun to use and I always felt like I had complete control of what's going on inside my burger. I was told the menu will be updated in the future with more selections (there is no chicken and fish at the moment, for example), so I can't wait to eat my fish with a lettuce wrap, caramelised onion, mushroom and Swiss cheese with Big Mac special sauce.
You then pay directly at the kiosk after confirming your order (you can also order the standard meals, soft drinks, and desserts on the same kiosk), and then you will be given a buzzer. Unlike the buzzer in other restaurants, you are not supposed to wait til it buzzes so you can go to the counter to pick up. Simply bring the buzzer to where ever you want to sit, and the kitchen staff will make your order and deliver it straight to you. A clever magnetic system underneath the table will let the kitchen staff know where you sit. Smart, eh? Families will be grateful as well because they can all sit together while waiting for the meals to come.
Note that "Create Your Taste" is only available to dine-in or takeaway, so no drive-thru or delivery folks.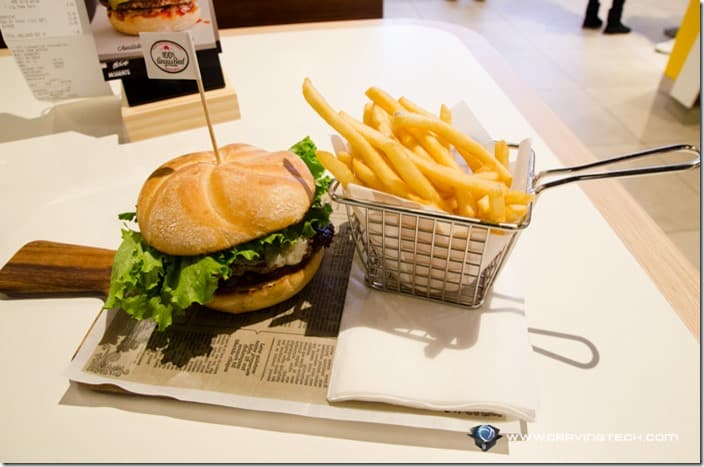 The McDonald's restaurant I went to was at Cranbourne North. The place was literally filled with innovative gadgets like Microsoft Kinect inside the function room, a huge touch-screen table where you can play air hockey and games, iPads while you wait for your coffee at McCafe, and more. The store was clearly designed for families and the staff were encouraging every customer that went through the door to try out the new "Create Your Taste" experience.
So does McDonald's new "Create Your Taste" really make a difference? Definitely. Having full control of what to order and what goes inside your meal offers something entirely different. You no longer need to feel guilty in front of the counter and for large orders with multiple demands, this also means the accuracy of the order.
Being able to customise your own burger through the interactive screen is fun, creative (you can come back next time and try different combinations), and brings excitement to the little ones. Kids are comfortable to using tablets like the iPad these days, the interactive menu will appeal to them and they will no doubt find the screens a novelty at McDonald's.
McDonald's "Create Your Taste" has definitely set an example to any other fast food chain and broken the boundaries of the term "fast food". It shows that technological innovation can have a great impact to the food industry. I definitely encourage you to try and make your own burger at a supported McDonald's restaurant near you!
Disclosure: Brought to you by Nuffnang and McDonald's