If you just upgraded your iPhone or iPad to iOS 13, you might be wondering where the Updates tab has gone. It is now being replaced by the new Apple Arcade – and I wish I can change it back because I don't plan to subscribe to Apple Arcade anyway.
But if you are like me who don't use app auto updates and like to manually refresh to see if there are updates to the apps, not to worry. The iOS App Store Updates tab is gone but you can access the same functionalities through a different way.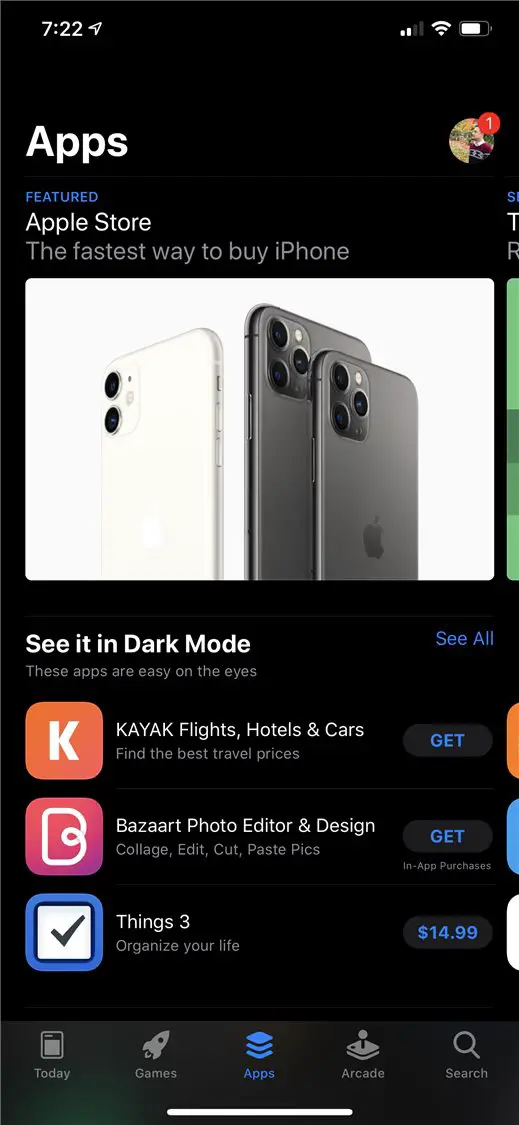 At the App Store, tap on your Photo/Profile on the top right of the screen. You should see if there are any apps requiring an update. To refresh, simply pull the screen down.
All apps which have updates should be listed at the bottom of the page like here:
As before, you can then press the Update All to update all apps or do a few manually by tapping on the Update button next to the apps you'd like to update first.