Connect 5W Smart RGB Downlight GU10 Review – New, modern homes usually have those pillar lights on their facade, adding extra aesthetics to their homes (especially in the evening). While they look good on their own, they can be smarter and more energy efficient.
The possibility of having different colour combinations means you can spice things up on different occasions like Christmas, or Halloween. But more than that, it'd be great if you can auto-schedule them to turn on and off at certain hours.
These Connect 5W Smart RGB Downlight GU10 support up to 16 million different colours, has 25,000 hours lifetime, 460 lumens brightness, 2700K – 6500K colour temperature, and can be controlled with an app.
Note that when I mentioned pillar lights, these bulbs are not just for pillar lights. If you have a lamp or fitting at home that accepts GU10 bulbs (normally downlights), you can replace them with these from Connect too.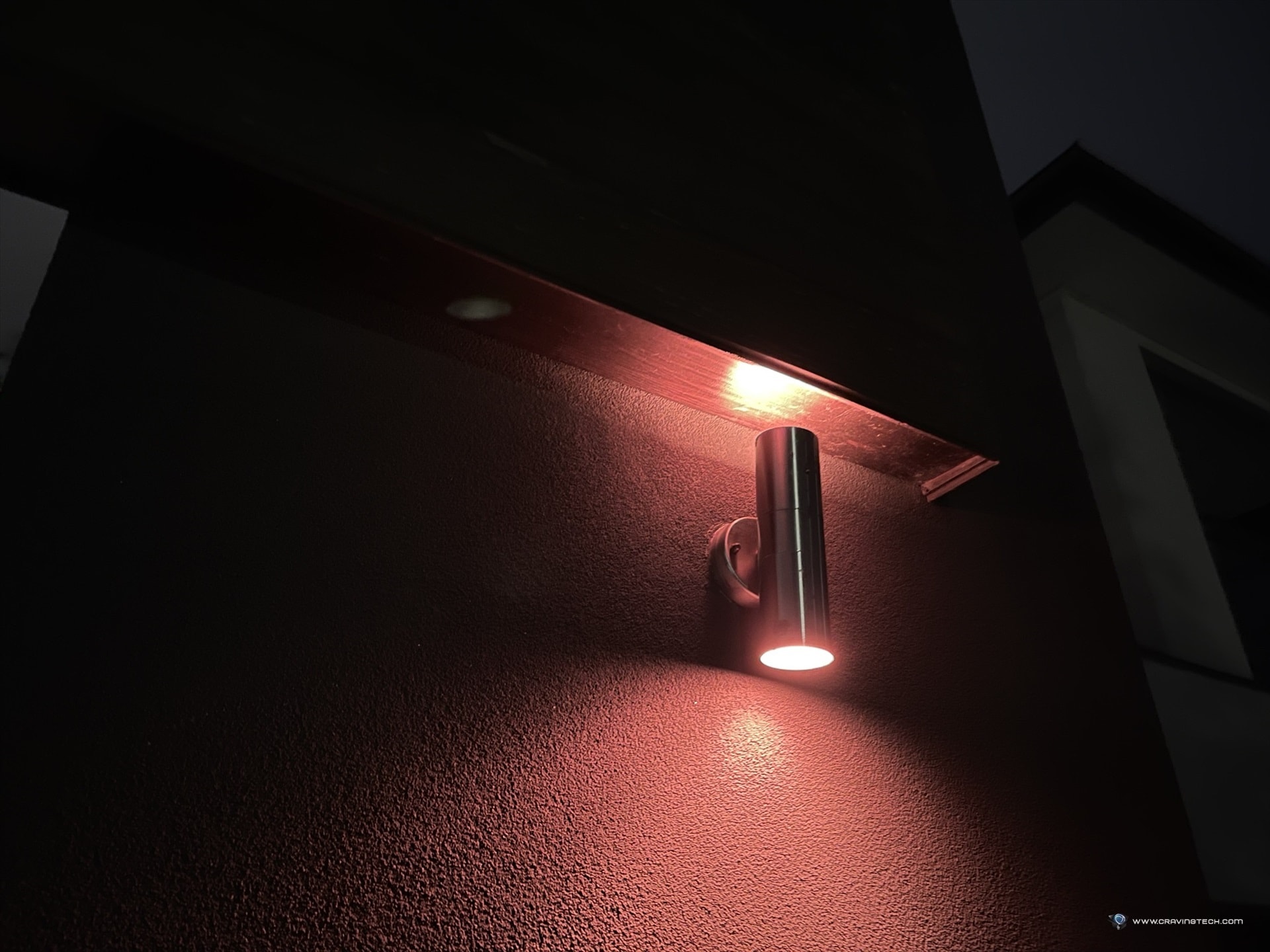 Setting up requires a Connect SmartHome app to be installed on your phone. These bulbs can then be added into your home Wi-Fi and controlled from the app. In my experience, they are also added automatically to my Alexa devices list so I can use my voice to control them. The lights are also compatible with Google Assistant.
These bulbs don't require a specific Bridge to work so you can just buy these, connect them to your existing wireless network, and control them right away with the app. In fact, all the other Connect products that I've reviewed and running around my house like these bulbs and power plugs don't require a dedicated Bridge at all.
I really like how I can schedule these lights on our pillars to turn on and off by themselves. First of all, it's good to save power in case you forgot to turn them off in the morning, but also for security reasons to make it as if someone is at home when you are overseas.
But I can also go further than that. The bulbs are made so that they can work together with the other smart devices from Connect SmartHome. For example, I can set the automation to automatically turn my pillar lights on whenever we turn our bedroom lights on. It makes sense to do this because this means that it's getting dark and we'd love to have these pillar lights on as well.
Connect 5W Smart RGB Downlight GU10 Review Conclusion
Connect 5W Smart RGB Downlight GU10 is energy-efficient, supports 16 million different colours with a variety of colour temperature and best of all, can be controlled with an app or voice assistants like Amazon Alexa and Google Assistant.
They can be scheduled, turned on and off remotely with an app, or controlled with voice commands. It doesn't get much easier than this and you can also make them work together with the other smart devices from Connect you have at home.
Our default pillar lights were 8W so this means we are saving 3W per light, with a total of 3W x 4 bulbs = 12W. A small, but good energy savings for sure, on top of the added smart features.
Connect 5W Smart RGB Downlight GU10 retails for A$19 each and can be purchased at Harvey Norman Australia.
Disclosure: Connect 5W Smart RGB Downlight GU10 review samples were supplied for reviewing
Connect 5W Smart RGB Downlight GU10 Review
Summary
Affordable, low-efficient GU10 bulbs with smart home functionalities
Pros
Energy efficient
Good brightness
Supports up to 16 million colours with 2700K–6500K colour temperature range
Can be controlled remotely with an app
Advanced scheduling and automation
No extra Bridge purchase is required
Cons
Advanced automation works great with other Connect SmartHome devices only
Wireless signal not as strong as if you have a dedicated Bridge
Only works on 2.4GHz wireless channel