No matter what you do, there is always a time when you feel frustrated with your Windows system. Things get slow and even opening a simple task can take ages to complete. At times like this, you are going to need a tuning software such as TuneUp Utilities (assuming you've already checked that your system is free from spyware and viruses).
Their latest version, TuneUp Utilities 2011 makes a comeback with better UI and a cool feature called TuneUp Program Deactivator.
The main interface (or the dashboard) displays the overview of your system, recommendations on how to improve your system even further, and shortcuts to its sub-programs: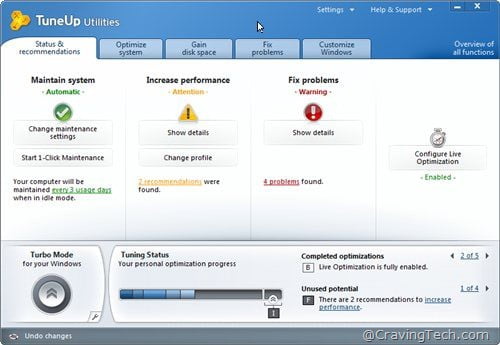 The "Status and Recommendations" screen displays the summary of your system and whether it has recommendations for you on how to further improve it. You don't have to follow them of course, so if you are more like a power user (someone who understands more about Windows), you are free to ignore the recommendations or even hide them forever. I like the Tuning status at the bottom of the screen as it gives me a progress overview whether I've completed the recommendations or being slacked about them.
The recommendations are pretty good too. For example, it recommended me to schedule my Google Updater weekly rather than constantly monitoring for an update (the default).

The most popular feature called the 1-Click Maintenance still exists (thank goodness) and easily accessible from the dashboard. The 1-Click Maintenance automatically scans your system for invalid shortcuts, broken Windows registry entries, cluttered temporary files, and a few optimizations such as defragmenting your registry or hard drive. In a nutshell, the 1-Click Maintenance automatically scans for Windows problems, fixes them up, and also improves your overall system's performance.
Of course, the best part of all, you don't even have to understand what it's doing except that it'll scan for problems and fix them for you automatically.
If you want to go a bit further, the all new Program Deactivator is actually quite cool and useful. Rather than simply uninstalling programs or disabling start-up programs, the Program Deactivator deactivates but will automatically re-enable if need be (thanks to the TuneUp Programs-on-Demand Technology).

If you are still unsure which programs to deactivate, not to worry because TuneUp Utilities will fetch recommendations from other users online to help you decide. TuneUp Utilities 2011 Program Deactivator also prints the amount of load that a program has in your system.
Low on disk space? If the Windows' built-in clean up tool cannot help you, then maybe TuneUp Utilities 2011 can. It even scans and finds backup from Windows Update and System Restore points. If your system has already been running smoothly, you can safely delete these backup files and in my case, TuneUp Utilities 2011 saved 4 GB of space in total. Not bad! It even told me that this space can be used to save "more than 2610 photos, more than 720 songs, or more than 4 hours of video".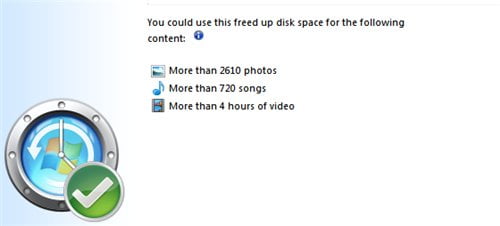 TuneUp Utilities 2011 Repair Wizard also fixes Windows related problems such as when icons are displayed incorrectly (which happened to my Windows XP machine a couple of years ago) and a few other quirks. Rather than having to play around with Windows registry to fix these, TuneUp Utilities provide simple tick boxes for you: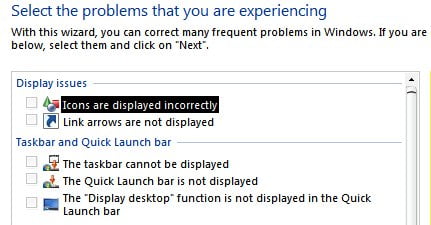 You can also customize your Windows with themes and even change the Windows bootscreen. Normally, you'd have to download a separate program or replace one of your Windows system files (DLL file).
I also love the Live Optimization feature because it automatically gives more processing power/priority to my foreground application when needed and lower the priority of the others.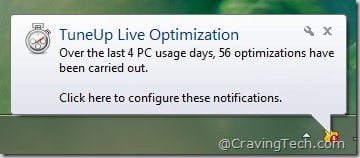 This happens in the background so you don't even need to do anything as everything will be done smoothly and automatically.
TuneUp Utilities 2011 Review Conclusion

There are many other features hidden that I cannot simply talk about it in a single review post. The best for you is to download the 30 days trial and use it yourself.
I know how to keep my Windows system fresh and "spyware free" but somehow TuneUp Utilities 2011 still managed to find many problems in my Windows 7 machine.
If you are a non-technical user, TuneUp Utilities 2011 is a must have Windows application to have in your machine. It does great optimizations behind the scene and customizing what to tweak is also very easy and clear. If you are more like a power user, not to worry because you'll still find plenty of toys to play around with in TuneUp Utilities 2011.
Note: License key provided for the review