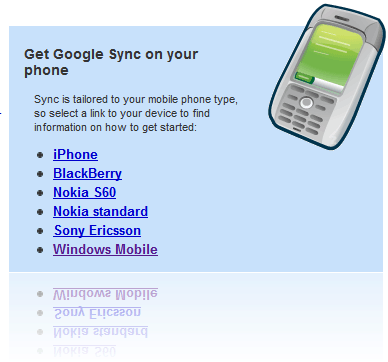 If you are using Google Calendar extensively for your appointments and reminders, then you might want to synchronize it with your mobile device. Google Sync for Mobile is available for most mobile phones such as the BlackBerry, iPhone, Nokia, Motorola, Sony Ericsson, and other Windows Mobile devices like my HTC P3600i.
Here is what you need to get Google Calendar to synchronize with your mobile device.
How to sync Google Calendar with your iPhone, BlackBerry, or other Mobile Devices
First, go to the overview page of Google Sync and choose the guide that suits your mobile device.
Simply follow the instructions to make sure that your Windows Mobile is fully sync with your Google Calendar.
I needed to use my Windows' ActiveSync to set this up. To set up Microsoft ActiveSync to synchronize with Google Calendar, go to Tools->Add Server Source (make sure that you have already successfully connected your mobile device).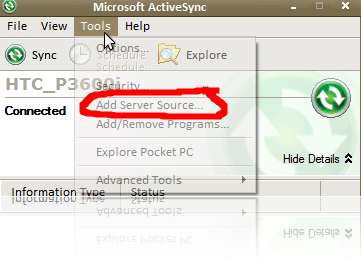 Then follow the same instructions on the Google help page. If you are having problems while syncing (I got an 80004005 error when it's trying to sync), try synchronizing only the Calendar item (untick the Tasks, Emails, and Contacts).
Thanks Google, for making my life so much easier. And of course, ahem, it's still in Beta, just like other Google products.