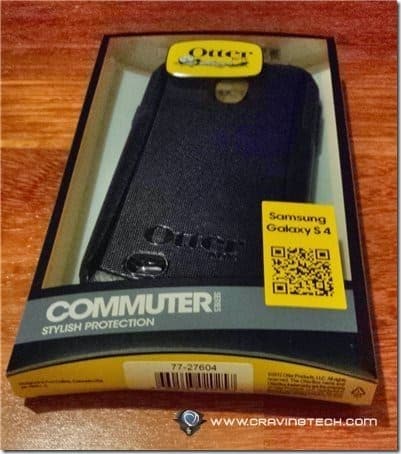 I never consider myself as someone who often drops a phone. However, I am always curious with OtterBox cases and if protection, design, and size can really come in one package.
So when I was offered to review an OtterBox case for Samsung GALAXY S4, I decided to give it a try.
OtterBox Commuter Series for the Galaxy S4 is one of three series of cases currently available for Samsung GALAXY S4. It is the mid-range series case that provides great enough protection from bumps and shocks but not too rugged as to significantly bulk up your phone.
OtterBox Commuter Series for the Galaxy S4 consists of two layers: the durable silicone which absorbs the impact during shocks, and a hard shell, impact resistant exterior.
The rubbery layer actually makes it really easy to put on the case, while the outer layer would then simply slide into the inner layer. The spaces in between the two layers can gather up dust over time, but it is something that can be easily cleaned.
The outer layer has several openings. Two of them are covered by the inner layer's flaps and can be opened for access to the headphone jack and the USB mini port (at the top and bottom respectively). There are also two openings at the back side for the camera and the speaker that are not covered by the inner layer (obviously!).
The grated texture section of the outer layer gets scratched quite easily, it already has marks in less than 24 hours of using the case.
During usage, the padding of the inner layer (which I believe is supposed to protect the phone when it falls front-facing) does get in the way when trying to access the edges of the screen, especially when using your thumb, such as to access the Multi Window 'drawer' or the copy & paste items at the utmost left or right.
In the ultimate test for the case, I deliberately and repeatedly dropped my phone from about 1.5 metres above the ground. As expected, nothing really happened and that, to me, is good news.
Having now used the case for a few weeks, I can say that it is a great case with just the right amount of bulk and the right amount a protection.
The Commuter Series for the Galaxy S4 comes in 10 different sets of colours. For more information, visit Otterbox Commuter Series product page.