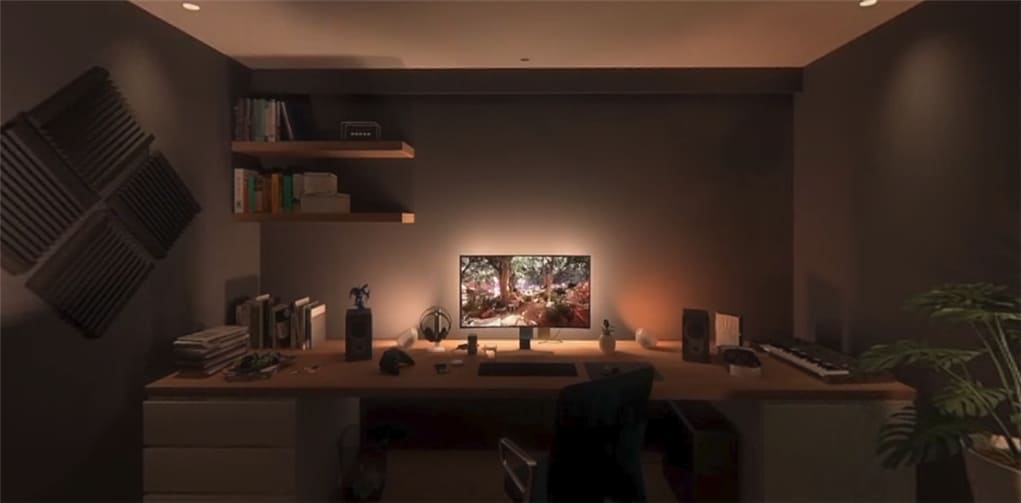 After teasing Hue Sync for a while, Philips (or Signify – which is the new company name for Philips Lighting) has finally made Hue Sync official. Philips Hue Sync is a tool that can be installed on the PC or Mac which will monitor what's playing or displaying on your monitor, and sync the colours to your existing Hue setup!
If you have Philips Hue light bulbs like the Hue 2.0 White and Colour Ambiance (check our review), Go lamp, and their Lightstrips, you will be taken to a whole new immersion while using your computer.
Normally, you'd set your Hue devices in the house to a colour theme of your choice, a preset that you have set up before. It's great to set the mood of the room you are in. However, with Hue Sync, you can now get all these bulbs, lamps, and lightstrips to sync together to what's on your screen. This takes immersion to another level.
Is this gimmicky? Well, maybe, but I've been enjoying my Lightpack (sitting behind my monitor), Logitech G560, and the Razer Chroma integration with Philips Hue for many months.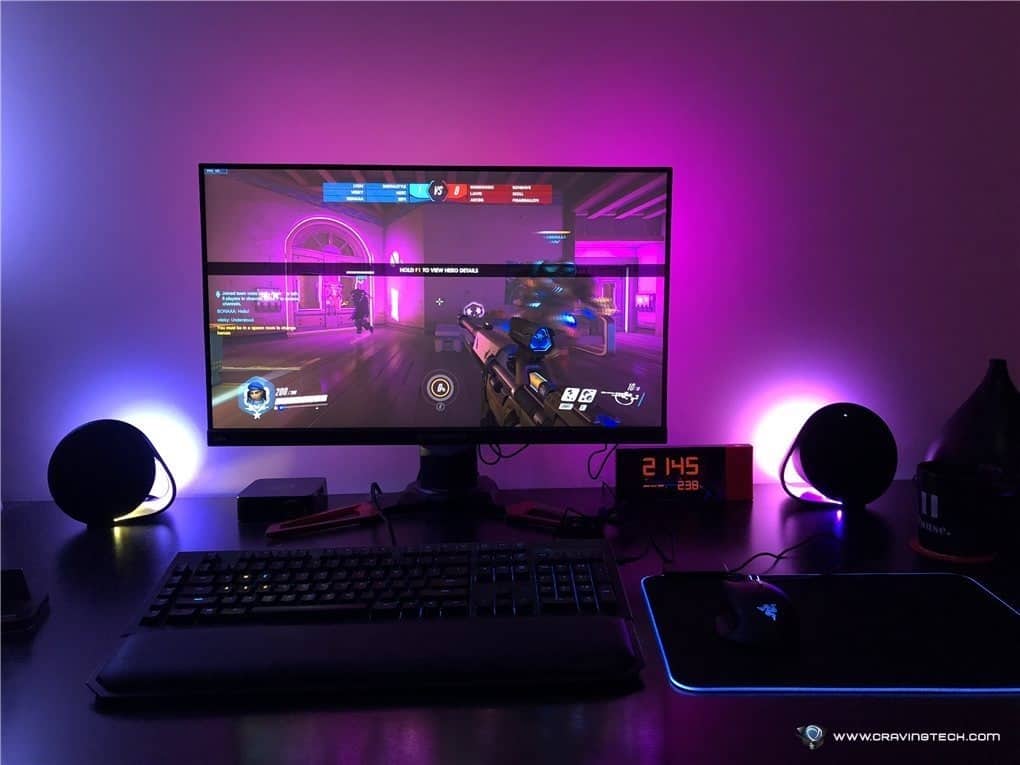 The ambiance produced gives my eyes plenty of eye candy and comfort, set up my mood, and takes movies watching + gaming to another level.
Setting up Hue Sync is quite simple and you can watch their how-to videos if you have not set up an Entertainment Area before. Check out the official Hue Sync website to see what you can do with Hue Sync as well.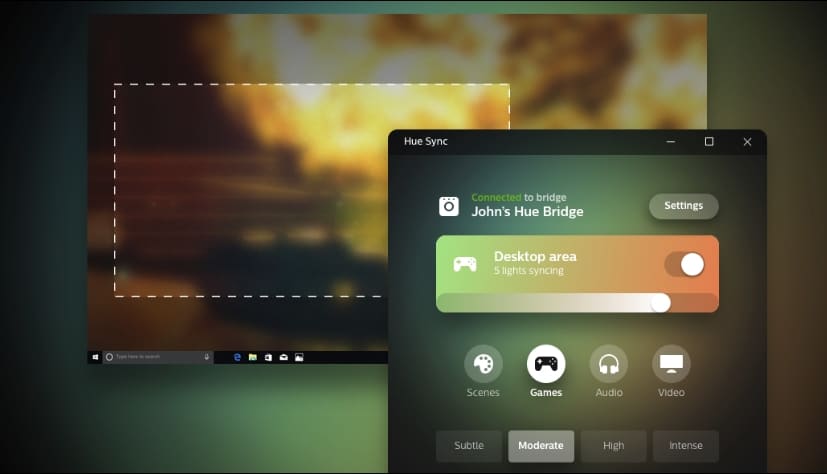 I'm still waiting for my Philips Go lamps and Lightstrip review samples to set Hue Sync up, but will update this post as soon as I have them all ready. It'd be interesting to play around with the settings and to see how much CPU is used + whether Hue Sync will increase latencies on my Windows machine.
Before Hue Sync was released, there were a few who tried to make the sync happens through the API such as Huestacean, HueDynamic, and Huegasm, in case you want to have a look.
Note that Hue Sync works on Hue Bridge 2.0 and does not support older Windows like Windows 7.