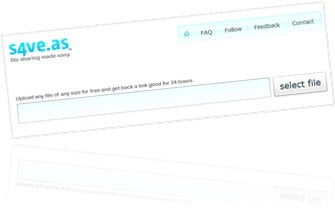 There are already lots of free file sharing sites online that give you easy access to upload and share your files with friends. Sites such as RapidShare, Mediafire, and many others already give you this privilege. Here is another one, called "S4ve.as". S4ve.as (or "Save As") that doesn't limit the file size you are uploading so you are free to upload and share large files to your friends easily.
The site is plain simple and it just works.
What's so good about S4ve.as:
The site is plain simple and easy to use
No registration required
Simply browse and upload, no fuzz
No limit on the file size
No bandwidth limit whatsoever
I was trying to upload a 300 MB file and it worked perfectly fine. When you upload, you'll see the progress and some details on the upload speed, which is nice:

Once uploaded, it will automatically give you a unique URL for you to share with your friends: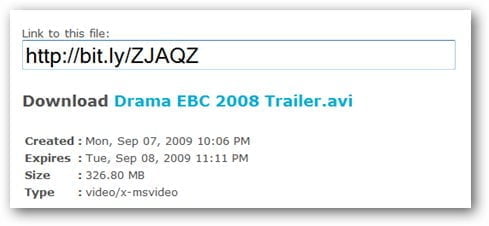 However, the link will only be active for 24 hours. This is how the server can handle large uploaded file sizes. It automatically cleans the files every 24 hours. It's fine if you just just want to have a quick file sharing with friends. If you want the files to be hosted permanently, you might have to look elsewhere.
Try the free file sharing site: s4ved.as.
http://s4ve.as