E.ON, a company based in the UK, is launching a cool project called E.ON Innovation consists of 5 challenges which are linked to "Home of the Future" UK TV shows (on Channel 4).
The idea of the E.ON Innovation project is to get creative ideas about future energy products and services ideas from you and me, and then turn it into a reality. Sounds exciting?
What you need to do is to submit your ideas to E.ON during the five different challenges (which cover different themes) such as: Work, Rest, Food, Play, and Wellbeing. Top ideas will be submitted and transformed into reality by E.ON (assuming it's do-able obviously).
The best submission from each challenge (based on votes) will win a home energy makeover worth £2,000 and the best of the best will have the makeover value turned into £10,000! Those are definitely some awesome rewards, apart from seeing your ideas come into reality and become popular.
The E.ON innovation is open to UK residents only unfortunately, aged 18 or over and excludes residents of the Channel Islands.
Check out the YouTube video for a better explanation about the project:
The first challenge is the theme "Rest" – how could the home "learn" about your energy use in order to create a more restful environment? So start writing down ideas about what you want your future home to be in this matter.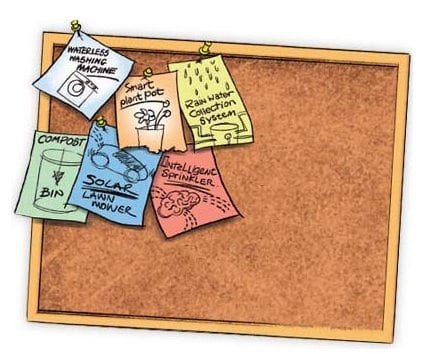 I would want my home to be able to learn what I do, at any given time of the day, and automatically set things up to make it more comfortable. For example, if I normally turn my air conditioner on when the temperature is more than 30 degrees inside, then I want my home system to learn about this. Lights with motion sensors and auto-intensity levels sound great too (remember that moment when you wake up in the middle of the night to go to the toilet and you feel like you haven't been out from a cave for months when you turn that bathroom light on?). Though on the second thought.. might scrap the air conditioner idea.. sometimes it's quite annoying when computers are trying to be smarter than you are.. oh well, you get the idea – something creative, smart, and better than my idea.
If you are looking for more ideas though, make sure you watch the "Home of the Future" every Sunday nights on Channel 4. Don't forget to join the E.ON Innovation project too while you are at it (assuming you are in the UK). You can follow the conversation about this project by following E.ON on Twitter (@talkingenergy) and looking out for the hashtag #eoninnov.