Look, we've got kart racing (Mario Kart 8 Deluxe), tennis (Mario Tennis), and a mix of popular sports like volleyball and badminton (Nintendo Switch Sports), I think it's time for Nintendo to make a proper football/soccer game for the Nintendo Switch. And we are glad that they did.
Mario Strikers: Battle League Football is a five vs five football game in the Mario world and boy, it is fun, cool, and engaging at the same time! With a support to play locally on a single console with up to 8 players, this is the football or soccer game that Nintendo Switch fans have been waiting for.
And it's not a straight, football game like you'd probably expect because it's filled with super abilities, zero rules so you can tackle your enemies (and teammates) without getting a yellow card, and there are hot items to collect during the match that you can use against your opponents like when you are playing Mario Kart.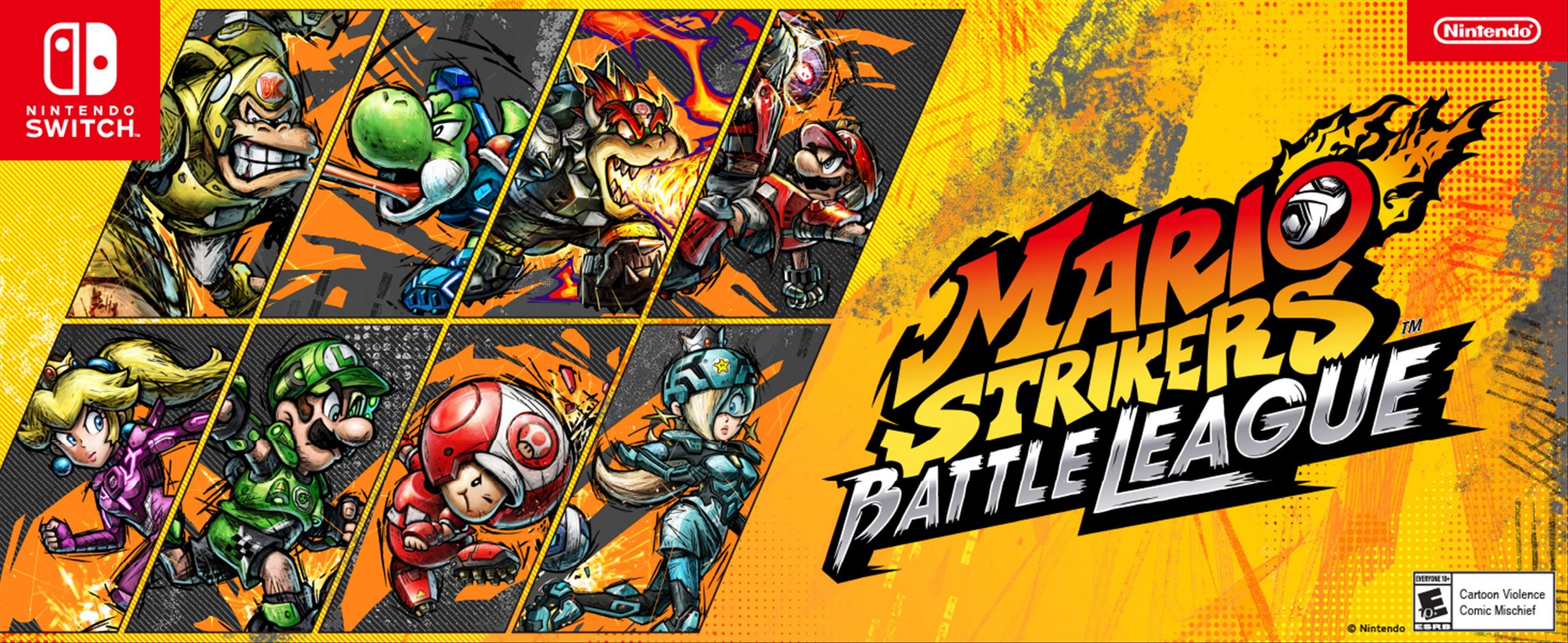 It's also the type of game that is easy to play but hard to master. For example, while you are being tackled, you can dodge. If you dodge at just the exact moment, you can gain a temporary speed boost which can be a momentum change in the game. And while you are executing your ultimate ability (or called the Hyper Strike ability), there will be a meter appearing where you have to stop (by pressing a button) at the right time twice to get the perfect execution. But if you are playing a more technical character, you have a better amount of leeway to make up.
But let's back off a bit.
Mario Strikers: Battle League Football contains both single player and multiplayer elements. There is no story or career mode in a sense, but you can test your skills against the CPU of variety difficulties through the Cups battles. There is a coop mode in which you can play these with your friends together, so that's pretty nice.
You can get in-game Coins as a reward when playing these Cups. The Coins can be used to purchase gears for the in-game characters to boost their stats. The gear usually increases a stat but also decreases another, so it's something that you should keep in mind when customising your characters.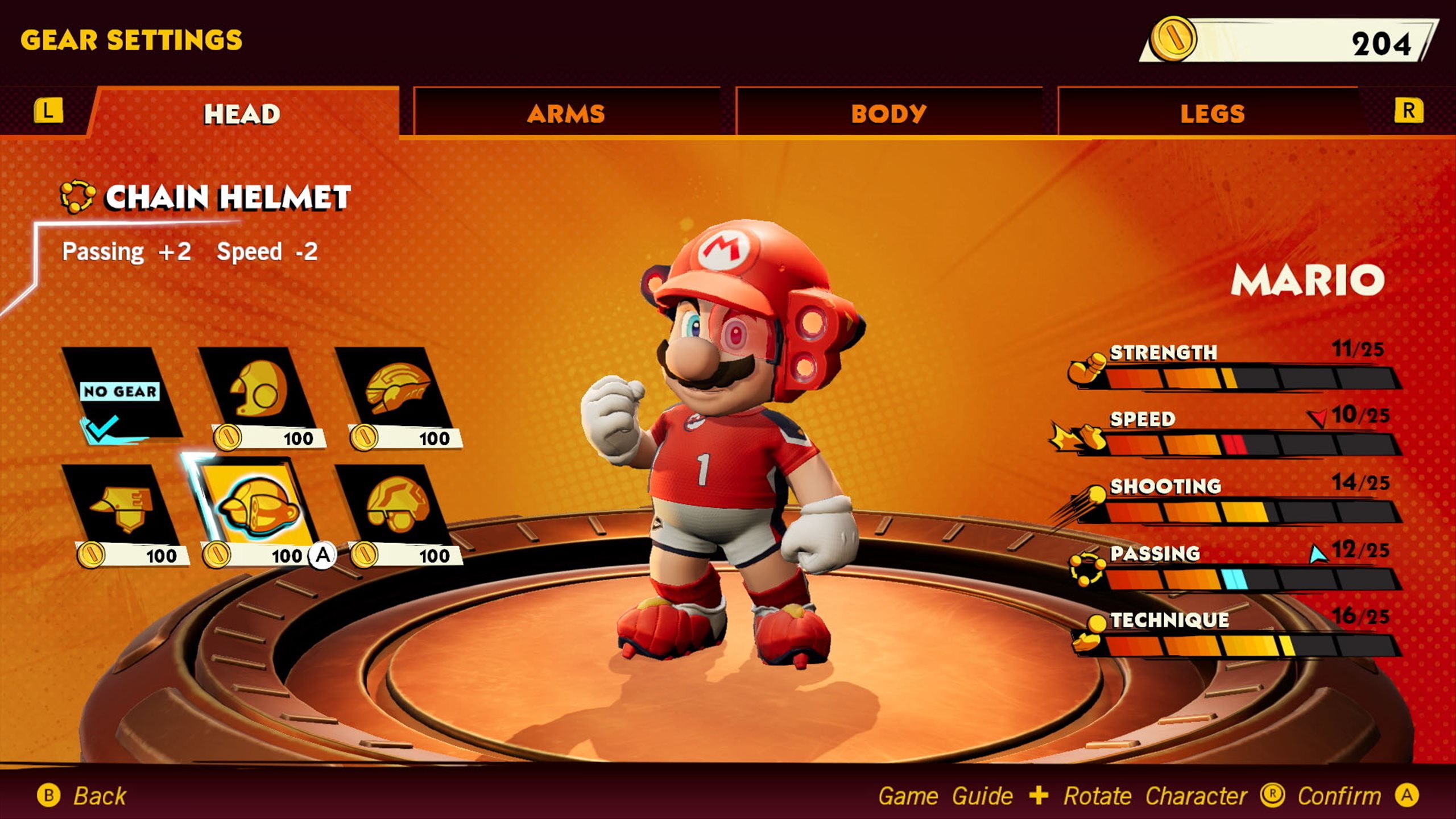 There are 10 playable characters you can select when you play during the game launch but there is no saying that there won't be more coming in the future like in Mario Tennis.
Who are the characters in Mario Strikers: Battle League Football? There are:
Mario
Luigi
Peach
Toad
Bowser
Rosalina
Yoshi
Donkey Kong
Wario
Waluigi
Boom Boom (as the Goal Keeper which you can't control)
It will be tricky to add new characters however, because there are tons of things the Nintendo team needs to do. Each character has a unique design, stats, voice lines, and Hyper Strike ability. For example, Toad is fast but he's pretty easy to tackle due to his body weight compared to Donkey Kong. Plus, each time a character does a Hyper Strike ability, there is a short, cool animation (which can't be turned off or skipped at the moment – hopefully there's a patch for this) that is unique to that character.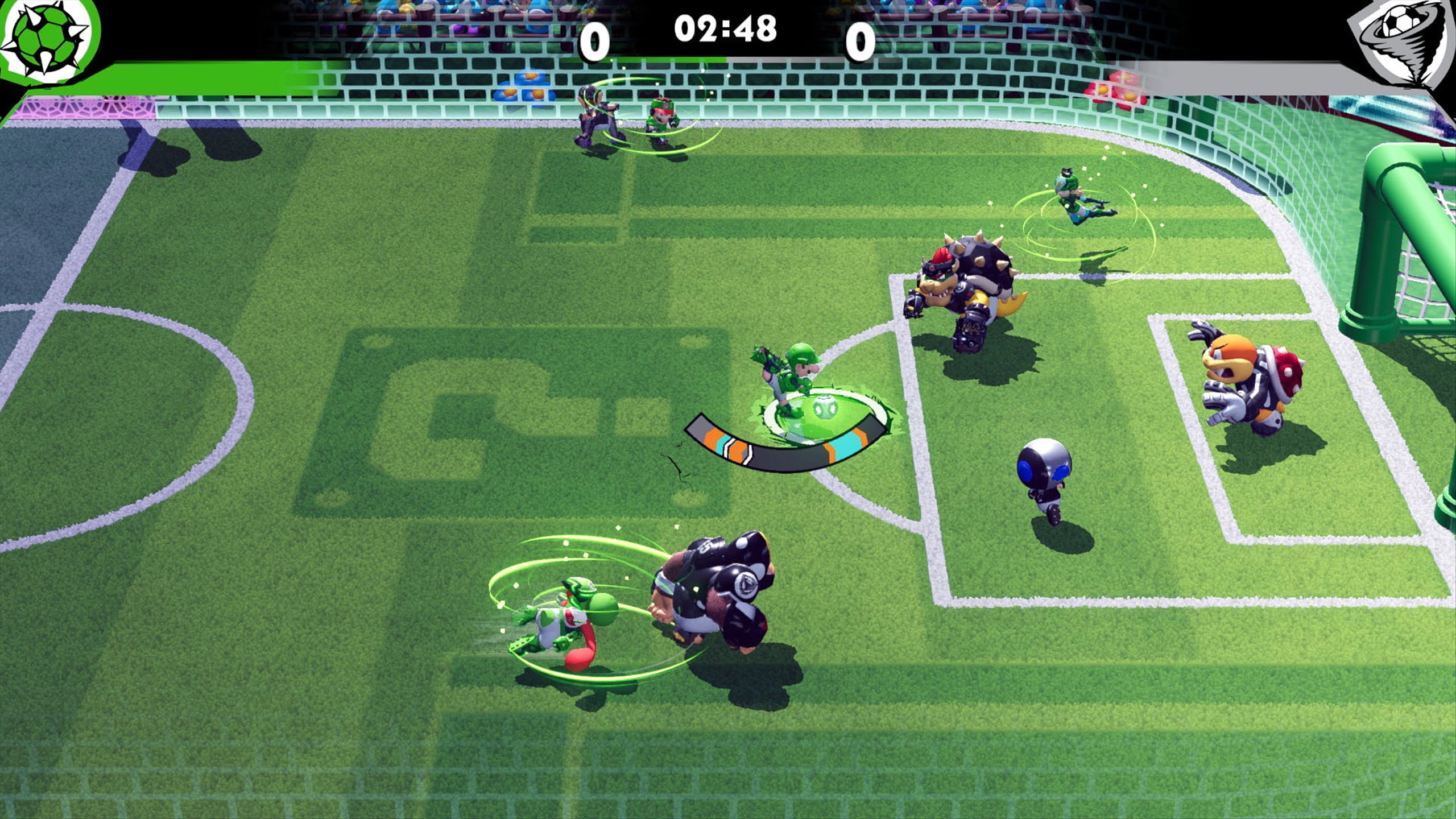 Executing this ability perfectly will score you 2 goals and there will be an orb appearing in the middle of the match which will give every member of the team who gets it a chance to unleash Hyper Strike.
Speaking of orbs and items, these will appear randomly (and when certain things happen in the game) that can be picked up by either team, or reserved to a specific team. Just like playing Mario Kart, these items can turn the tides of battle pretty quick. I once used the Green Shell on an opponent's striker as he's dashing through the goal without any defenders around. It's satisfying when executed well but even if not, it's just fun to watch when you play locally with a bunch of friends. Screams and swearing will be pretty common here when playing the game, just like playing Mario Kart.
On a Sunday a couple of weeks ago, I played Mario Strikers: Battle League Football with 7 friends at home. It's a rare game where you can play with these many people on a single console and TV. And man, it's hectic, fun, and a nice break from playing Mario Tennis, Mario Kart, and Mario Party.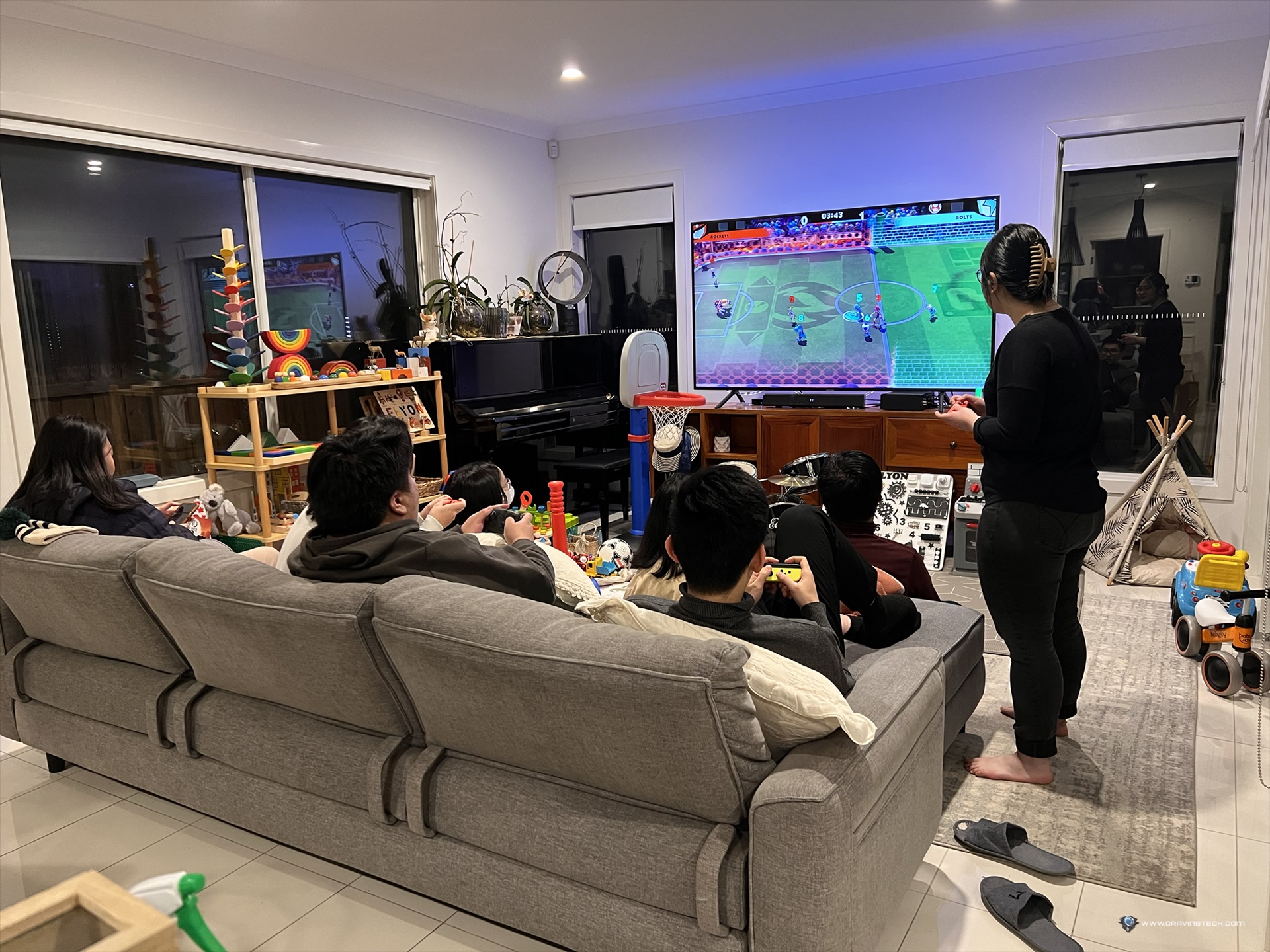 I wouldn't say it's a simple game like Mario Tennis though. There are plenty of basic movements, advanced movements, and tricks to do in the game but thankfully the tutorial modes are really good to teach you these skills. Sure, you can quickly teach the basic movement and action skills to newcomers, but if you really want to be a good player, you have to learn all the tips and tricks. We did manage to have fun even without being able to do a through-pass or do a Team Tackle move. But when someone does this and you don't know it yet, it does feel like cheating.
Mario Strikers: Battle League Football Review Conclusion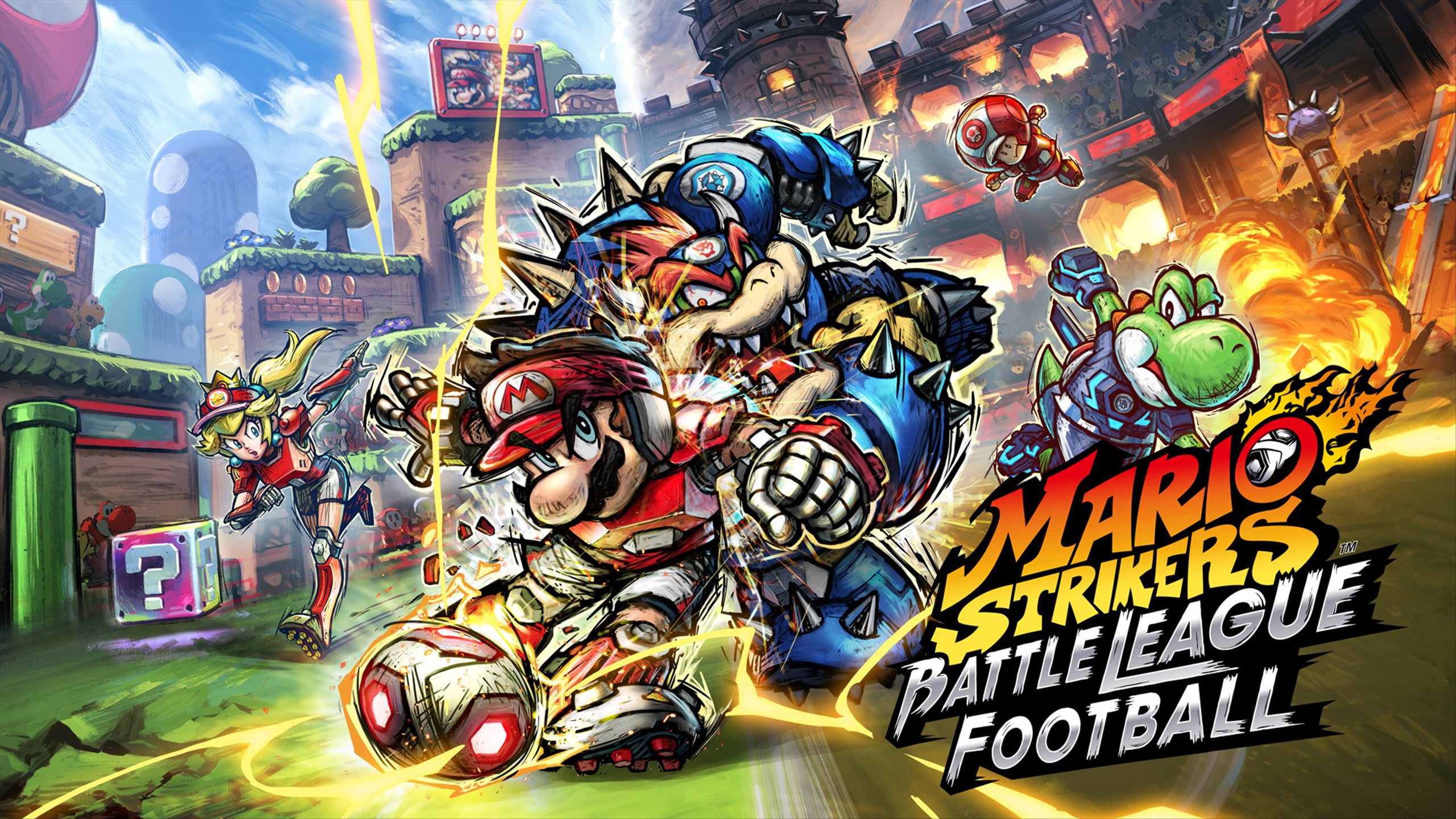 The game has gorgeous graphics and animations, and while it looks like a simple soccer game, it's not. There are hard skills and timings to master, and when you do, it's satisfying to execute and watch.
Mario Strikers: Battle League Football definitely shines more when you play with friends or online as the single player doesn't really offer much replayability apart from trying to learn the ropes and improving your skills in a way. But if you can access the online service or have friends (even just one of them) who usually play together, it's an awesome game to add into your games collection.
It's definitely a perfect couch, party game from Nintendo. Find out more about the game and to make a purchase on the official Nintendo webiste. Also available at Amazon.
Disclosure: Mario Strikers: Battle League review license was supplied for reviewing.