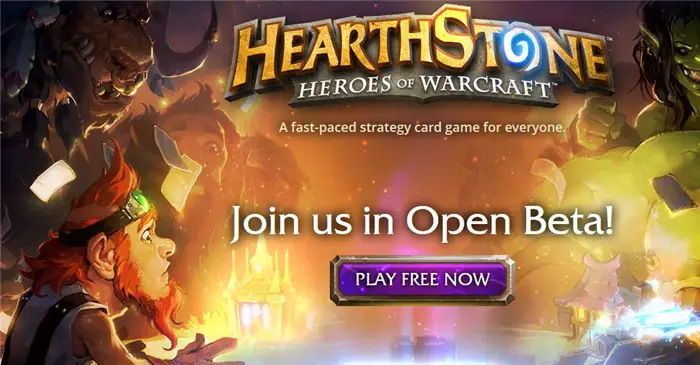 Hearthstone has been in closed beta for quite some time. Too long, actually. I joined the closed beta only about a month ago and I have a blast! It's a card game like the popular Magic The Gathering, but what makes Hearthstone different is that the game is made within World of Warcraft universe, made by Blizzard, simpler, and more fun.
People have been trying to get into the closed beta for long and begging for a free Hearthstone license beta key. We've also been asking the same question over and over: "When does the Hearthstone Open Beta starts?". Thankfully, the wait is now over!
Just earlier today, after a period of maintenance, Blizzard has officially announced that the open beta is HERE! Now. If you already know what the game is all about, don't wait and head off to their official site to register, download the beta client, and play!
Best of all, even if this is a beta, there are no wipes. Meaning, what cards you get will be yours forever, even when the beta is over! Which is great, cause I've already got 2 super rare cards (yes, all random and only has a small chance).
Though it's still in the beta stage, I find it really smooth and fun. Only minor glitches are still lingering and they are flushing the bugs out.
Cam Shea from IGN is so impressed with the game (as do I), so make sure to check the Hearthstone review article over at IGN. If just want to download the beta client directly, feel free to go for it!