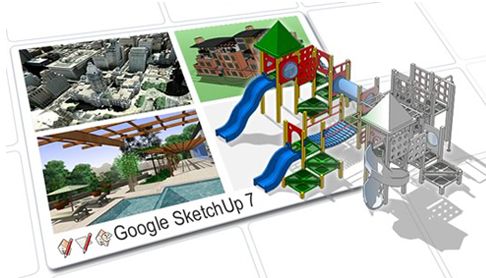 After its move to revive the old city of Rome, Google has released a new version of its 3D modelling application. Google SketchUp allows you to create, modify, and share 3D models. Google SketchUp is, you can say, a free alternative version of 3D Studio Max. Although, however, don't expect SketchUp to beat 3D Studio Max yet with that "price" :)
3D modelling and designing are not my cup of tea, unfortunately (Yes, I've tried). As much as it's fun to see 3D models in action, it's not as fun to create them.
To find out what's new click on the link above. If you want the video version on YouTube about the SketchUp release, click this one.