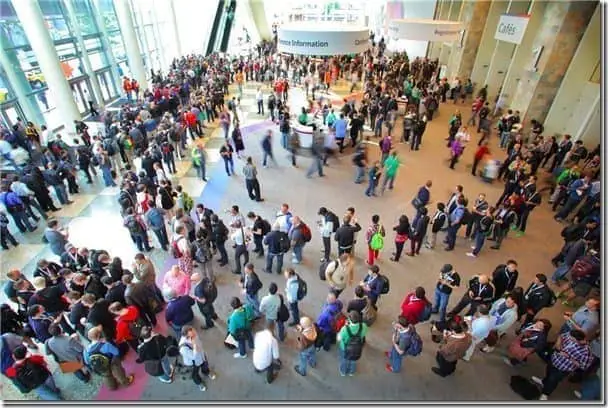 Google I/O keynote coverage – Expectations were high coming into I/O 2013, this year's edition of Google's annual developer conference. Last year we'd seen a bunch of new hardware for the first time – Google Glass, the Nexus Q, the Nexus 7 – as well as a new version of Android.
This time around, things were a little bit different. Instead of new hardware and a new version of Android, we got a host of changes to Google's apps and services. While many of these were targeted at developers, let's have a look at some of the biggest announcements that'll make a difference for you and I in the short term.
Nexus Galaxy S4
We expected a new Nexus device, or a refresh of an old one, at Google I/O. Instead, we got something a bit different – a Nexus-style version of the Galaxy S4. Instead of the rather heavy software changes that Samsung has made to the phone, you get a clean and lean version of stock Android. Like other Nexus devices, that means you'll have access to rapid updates and it's easy to install new ROMs.
Combining that with the Galaxy S4's wide range of accessories and stellar hardware makes for a very desirable device. The Google version of the Galaxy S4 will be available for purchase in Google Play from June 26th for $649.
New Android Features
While we didn't get a new version of Android, we did get a lot of new features that developers can include in their apps. Probably the coolest one for me was the ability to sync notifications across devices – that means that if you read an email on your tablet, it'll disappear as a notification on your phone.
Google also announced new game services, allowing for multiplayer matchmaking, leaderboards, achievements and more. That brings it more in line with iOS and Windows Phone, which include similar functionality.
Google Music All Access
One of the biggest rumours ahead of I/O was that Google would launch a Spotify competitor, allowing for subscription-based access to its music library. That turned out to be the case, as Google announced All Access, a service that gives you unlimited streaming for $9.99 a month (or $7.99 for early adopters).
As well as streaming a wide range of music, you can access radio stations based on songs, artists or albums, and get Google-crafted music recommendations. It looks to be a strong competitor to Rdio and Spotify, although it won't launch in the UK immediately.
Conclusion
This is just a small selection of the new apps and services announced in Google's marathon three and a half hour presentation – we also saw Google+ updates, new Maps and a whole lot more. I'd definitely encourage you to skip around the full stream, or have a look at The Verge's three and a half minute overview.
Watch the whole Google I/O 2013 conference on YouTube:
Note: Images courtesy of Google