ErgoTune Supreme V3 Review – There are plenty of ergonomics chair claiming to be, well, ergonomic. We also often associate an ergonomic chair to have a certain aesthetic look or feature, and that is not always right. I think a real ergonomic chair needs to be fully customisable to suit a person's stature and body needs: back, lower back, shoulder, neck, head, legs – you name it.
There can't be one ergonomic chair that suits us all, unless when every part of the chair is fully adjustable – and your body desperately needs this chair: ErgoTune Supreme V3. The amount of things you can adjust to your needs and liking are insane with this chair.
This is an updated version of their popular ErgoTune Supreme V2 by listening to user feedback and now comes with precision control and more adjustability.
ErgoTune Supreme V3 Review – Installation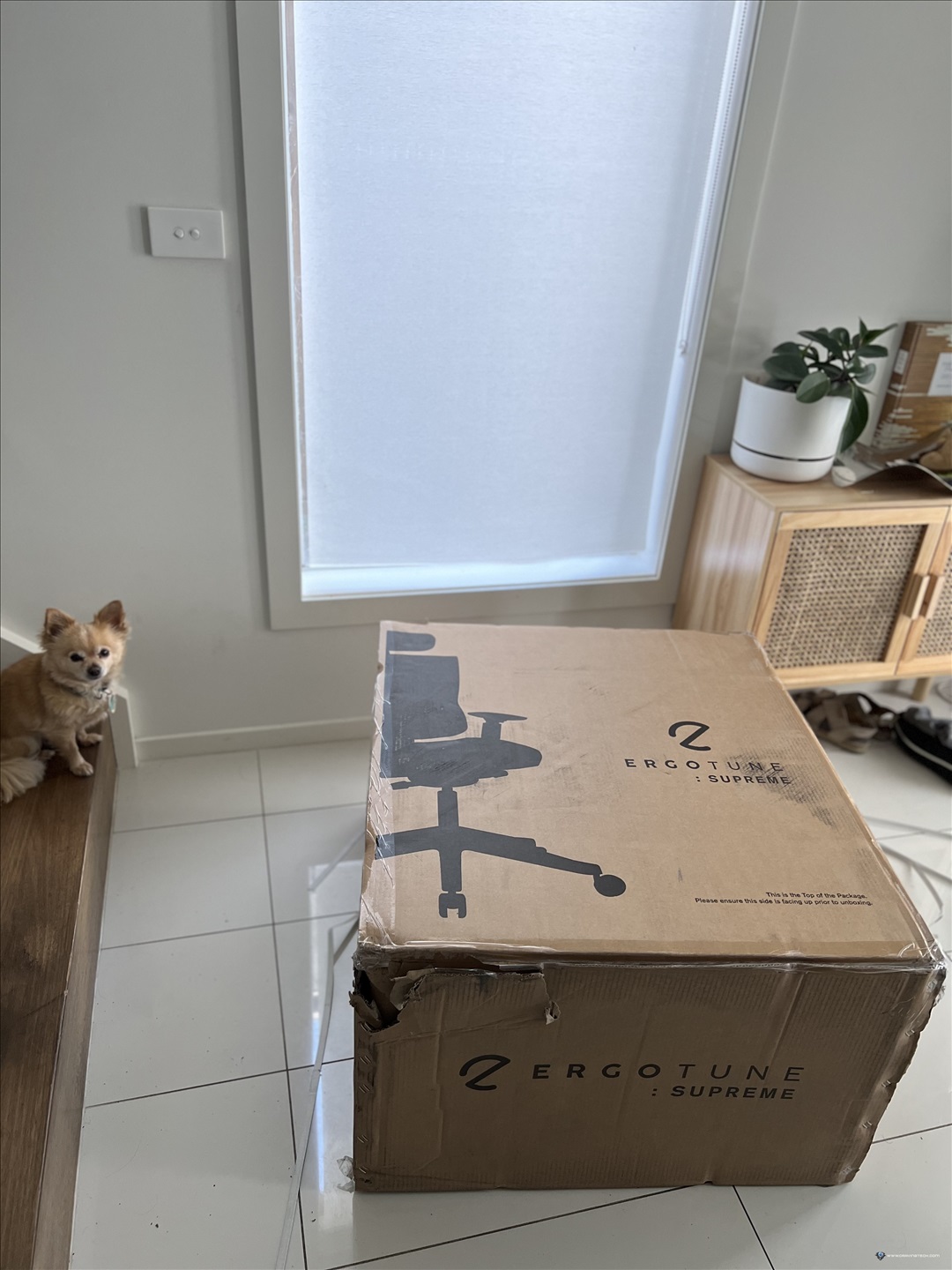 Installation is pretty easy, all thanks to the one big page of instruction with clear markings and steps. The box can even be used to help you with the installation (it's also suggested on the instruction) and everything is made to perfection for ease installation. I assembled the chair all by myself.
ErgoTune Supreme V3 Review – Design and Features
ErgoTune Supreme V3 comes in 3 colours: Aqua Blue, Coral Red, and Charcoal Black. The review unit I have here is the Charcoal Black and it looks pretty sleek.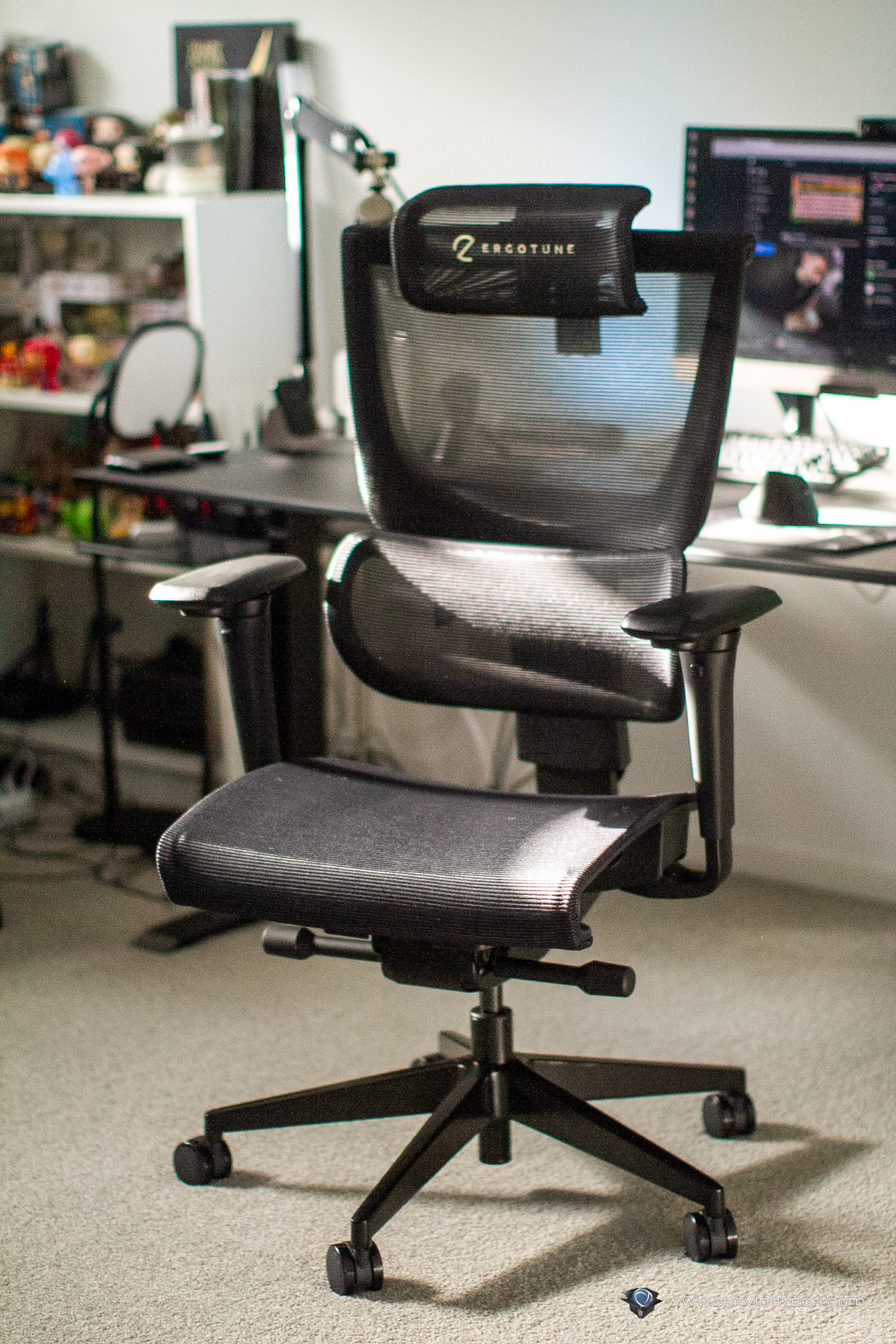 You can first select from three chair sizes when making a purchase, depending on your height (Petite: 140-160cm, Standard: 160-180cm, and Tall: 180-210cm). My height is around 170cm so my review unit here is the Standard. Also note that the height is adjustable with a knob.
What's the difference between the ErgoTune Supreme V3 and ErgoTune Supreme V2? According to the new model overview, the ErgoTune Supreme V3 comes with:
TriTune 3D Headrest Enhanced (for the neck and head area)
TriTune Enhanced now comes with 4-point adjustability (an extra adjustable head rest depth) which gives a better fit on the neck by providing support to the upper spinal column. This prevents neck and upper body aches. The headrest height range is also a lot wider than before to support people with shorter height). I like how it provides really good, firm support on the upper spinal column and my neck fits like a glove there.

Atlas Enhanced (for the back and lower back)
Atlas Enhanced now has adjustable lumber tension to make sitting upright more effortless with customisable lumbar support resistance (up to 3 settings). Do you like softer or firmer lumbar support? You can choose your preference with this chair.

Gas Lift Enhanced
Gas Lift Enhanced to support greater height range as I mentioned earlier.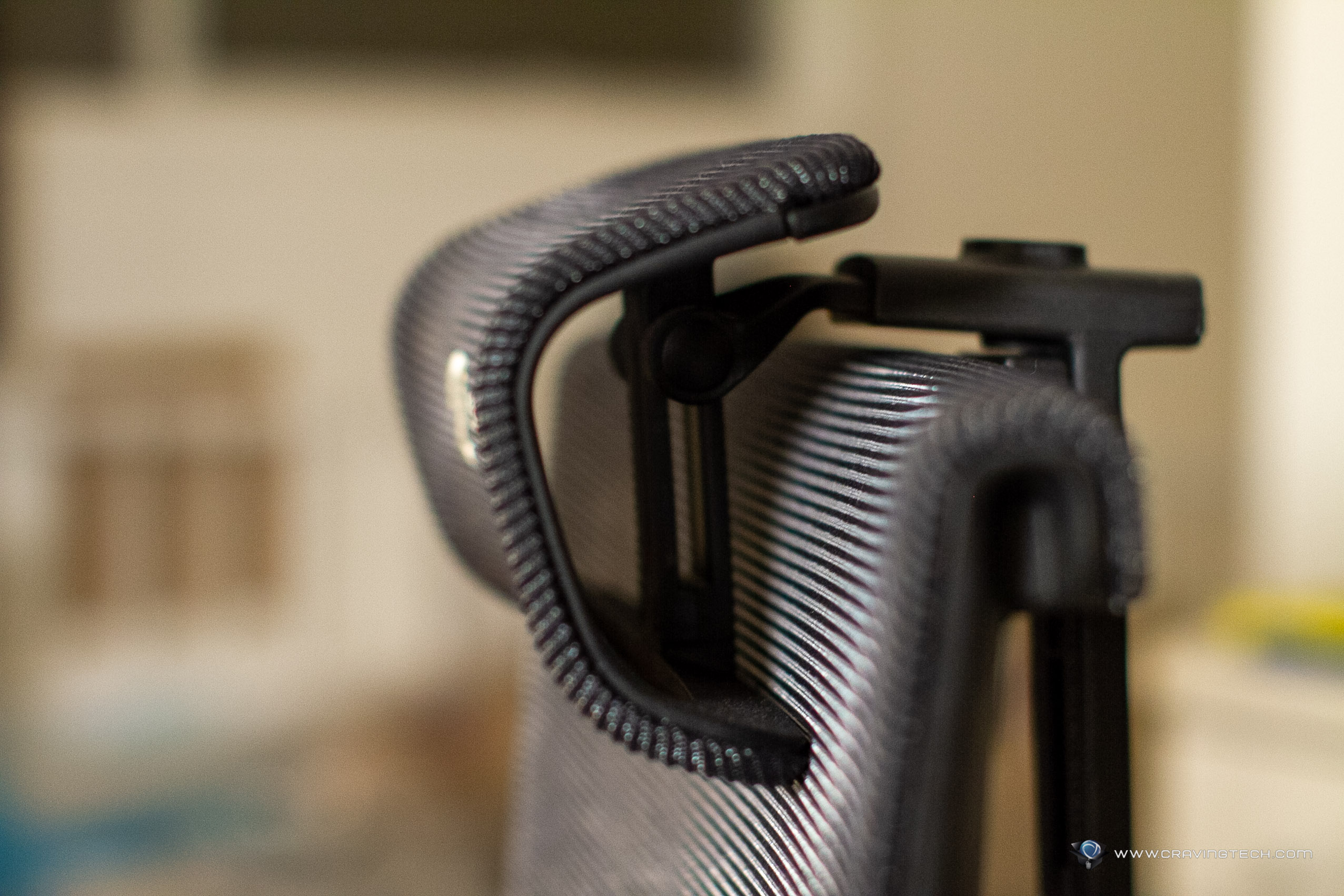 And of course, the chair also comes with adjustable armrest, backrest, recline levels, and seat depth. The TrueTilt precision recline controls allow you to adjust the recline angle and tension. If you like to be able to slouch a bit (i. e less resistance when you lean back), you can adjust it easily on this chair. This is a feature that many ergonomic chair offers and the Supreme V3's can be tuned across 4 levels to your personal preference.
Something that I find really unique here is the GyroBrace 5D armrests as you can rotate them up to 270° (apart from height-adjustable). This is for those who like to use their phone while sitting on this chair – as you now can rest your arms while playing games with your phone. It's cool and you might appreciate it if you use your phone a lot while sitting in front of your computer desk.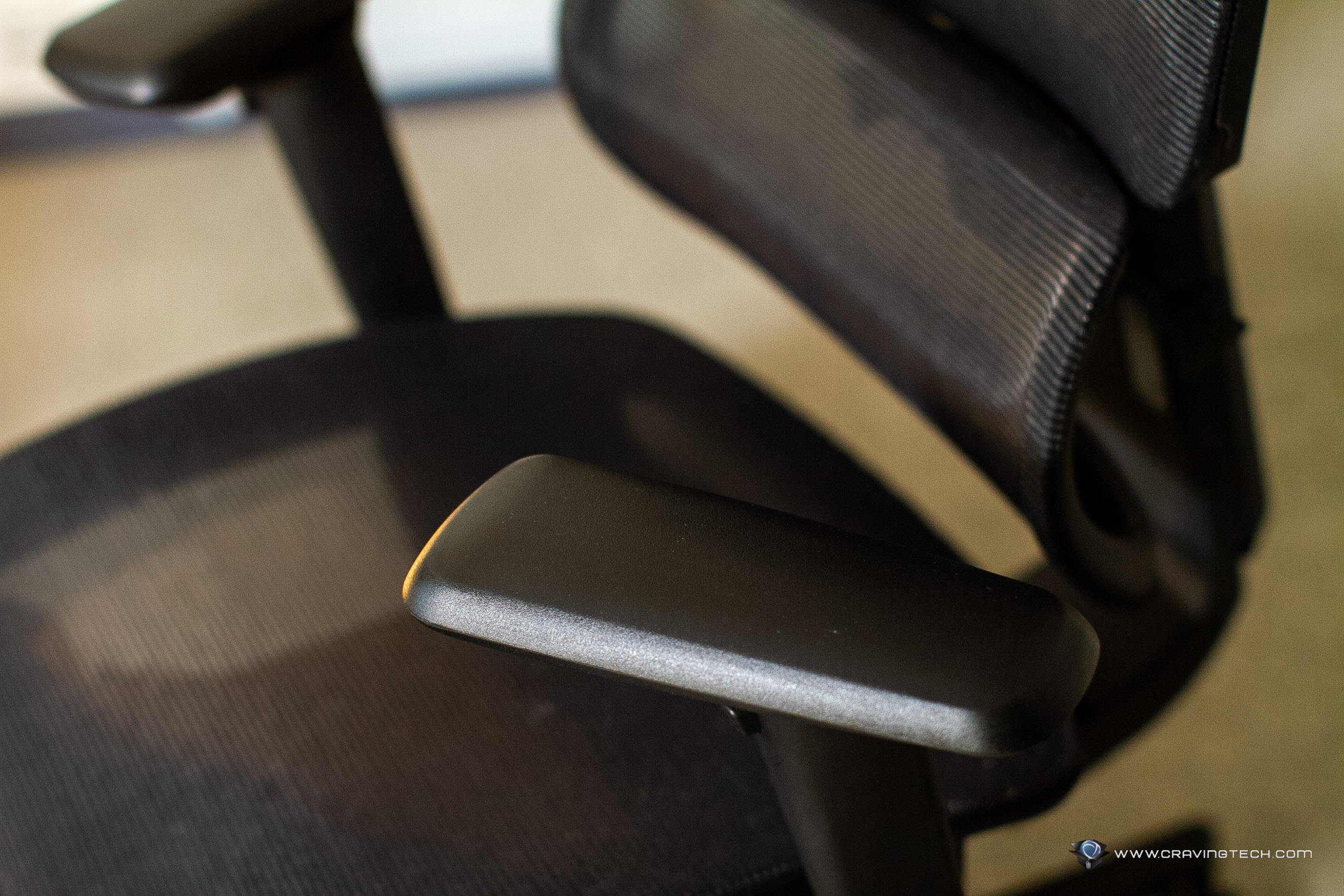 I don't really use this feature though and I find that I often accidentally rotate these armrests while trying to move the chair around (I have a tendency to pull a chair by its armrest).
I like the range of the height I can adjust on the armrest as I can slip them below my OmniDesk Pro 2020 standing desk. The height adjustment is in steps unfortunately, so you can't really stop and hold it exactly on the sweet spot you want. It may or may not perfectly aligned to your desk.
ErgoTune Supreme V3 is a mesh chair – or to be exact, made with DuraWeave hybird-mesh which is strong and breathable with a 2:1 blend of fabric and polyester manufactured in Germany. The breathability of the mesh gives your butt plenty of air, especially in Summer. While it's still Winter here in Melbourne, I can see how the breathable material helps during the hot days of Melbourne Summer and if you are living in a hot and humid country like Singapore or where I come from, Indonesia, you'll love this chair.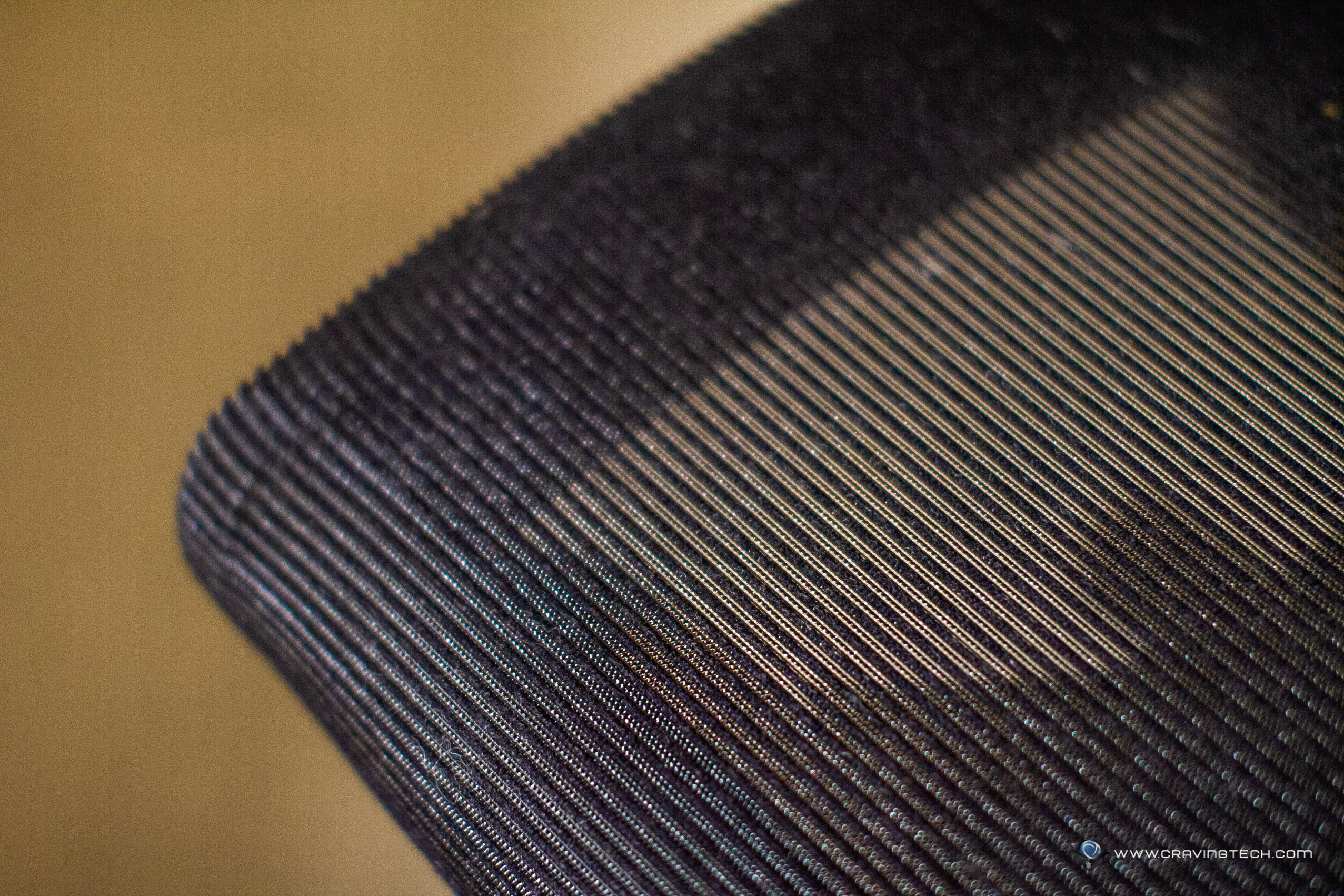 Sure, it's not soft like sitting on a leather chair but if you find that you always get sweaty thighs and butts, or usually wear jeans even during the hot days, a mesh chair is definitely preferred.
I've been sitting on a Haworth Fern chair for some months and in comparison, the ErgoTune Supreme V3 is definitely much more flexible and personalised. The Duraweave Hybrid Mesh is also more airy (though the Fern has a soft cushion in contrast) and the added flexible adjustment of armrests in the ErgoTune Supreme V3 is pretty unique if you use smartphone a lot while sitting down.
The chair comes with an 8-year warranty (and you can get an extra 4-years warranty by sharing a photo/video of the chair to your social media) for the peace of mind and has also been tested to more than 20,000 testing cycles and 400N of force before being shipped to customers.
ErgoTune Supreme V3 Review Conclusion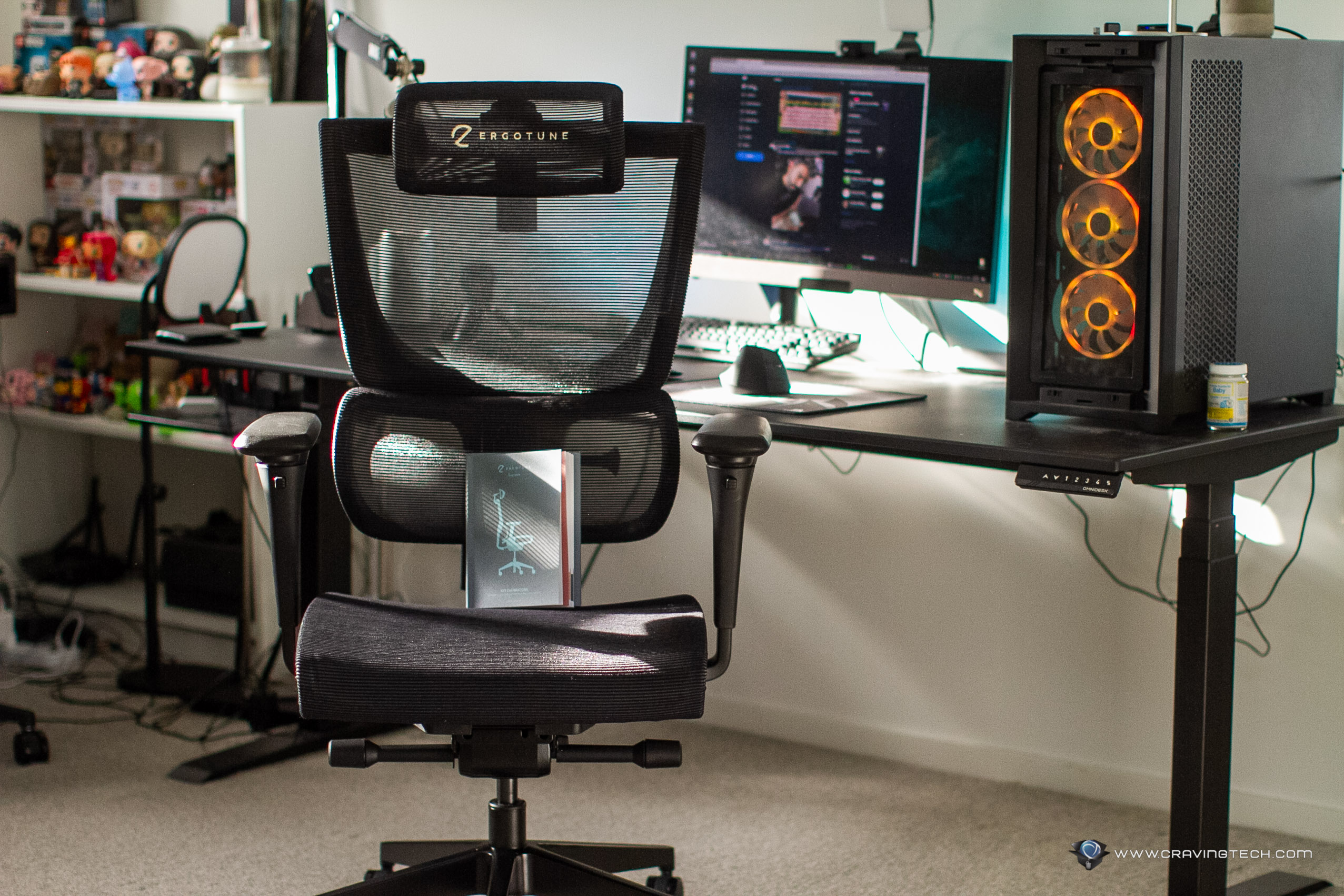 ErgoTune Supreme V3 is one of the most ergonomic chairs around, thanks to its design and that it's adjustable in almost everything: seat height, seat depth, backrest height, seat recline locking, recline tension, armrest height, armrest width, armrest angle, armrest length, lumbar support resistance, and headrest height+depth.
Honestly, the amount of things you can adjust on this chair is pretty insane and if you always want to find a chair that fits your body like a glove, this is pretty much it.
Make sure to check their website out to find out more about the chair and if you'd like to make a purchase.
Disclosure: ErgoTune Supreme V3 ergonomic chair review sample was supplied for reviewing
ErgoTune Supreme V3 Review
Summary
An ergonomic chair with insane amount of customisations to fit your body like a glove
Pros
Lots of personalisation/customisation to suit your body posture and stature 
Looks pretty sleek
Great lumbar and neck support
Airy and comfortable mesh seat
Long warranty
Very clear installation instructions and packaging
Cons
Armsrest height adjustment is in steps
You may or may not like mesh chairs