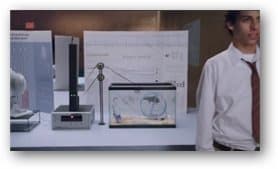 Sponsored by Unruly Media

Google is currently looking for creative, young, and smart scientists to submit their most creative designs/projects for a chance to win an amazing 10 day trip to the Galapagos island, a $50,000 scholarship from Google, and many more great prizes!
Feeling young and creative? Read on!
The Google Science Fair! is open to students aged 13 to 18 from around the world (either by themselves or in a team of two or three). Submitting your project sounds quite simple – either a 2 minute video or 20-slide presentation giving an overview of the project.
Have a look at other terms and conditions at Google Science Fair website.
And oh, make sure to check this video as well: