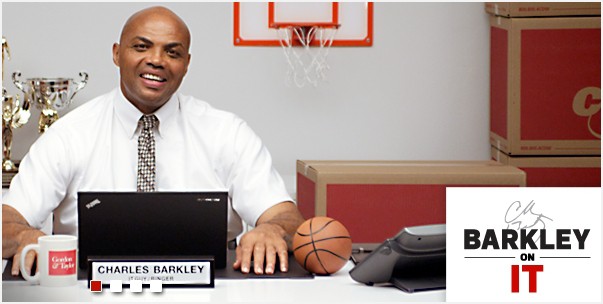 Remember the last post I wrote about CDW, an I.T company based in the U.S and Canada? CDW provides data storage management and virtualisation to help your business to grow and to be protected from disasters and bad data management.
I've got something to show you if you are into golf and technology. Charles Barkley, a retired NBA player from Philadelphia 76ers, apparently doing some I.T commercial videos for CDW through these series of Golf-IT-related videos.
The videos basically cover what the company, CDW, can do and how they can help your business without using those standard video commercial templates. Pretty neat and unique. Here are some of the points talked about on the videos and what they are trying to convey about CDW:
CDW servers are powered by Cisco and Intel Xeon processors, for a smooth and scalable environment, just like a golf swing
Without CDW's virtualisation and network optimisation, you can waste months deploying applications instead of minutes, and it feels like watching these other golfers' slow play:
People should depend on CDW for cloud solutions and virtualisations uniquely to your I.T needs, just as a golfer depends on his caddy:
Using Lenovo Ultrabooks, configured and secured by CDW, you can connect and work pretty much anywhere you like, though Charles does not seem to happy about his caddy abandoning him:
Winning is losing, and losing is winning!