Dropbox is the best (and free) seamless backup and synchronization service that I can find so far. It can securely backup your documents or data and synchronize between different computers as well as accessing them online. Check my previous Dropbox review if you want to know more about Dropbox.
Recently, the team has decided to give you more space just by linking your Dropbox account with your Twitter and/or Facebook account!
Go to www.dropbox.com/free to claim your extra space: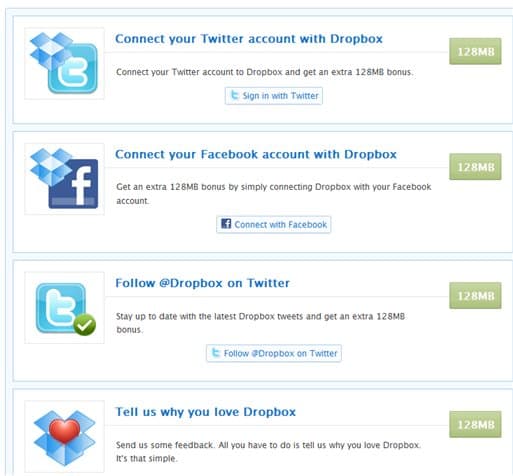 If you want to register for a Dropbox account, feel free to sign up to Dropbox under my referral and we will both get an extra 250 MB  :)
I've used Dropbox to backup my documents and important files in my computer. Not to mention that all my documents and notes made from my iPhone and iPad are automatically synced to my Dropbox account. Dropbox has definitely made my life much easier and up-to-date!