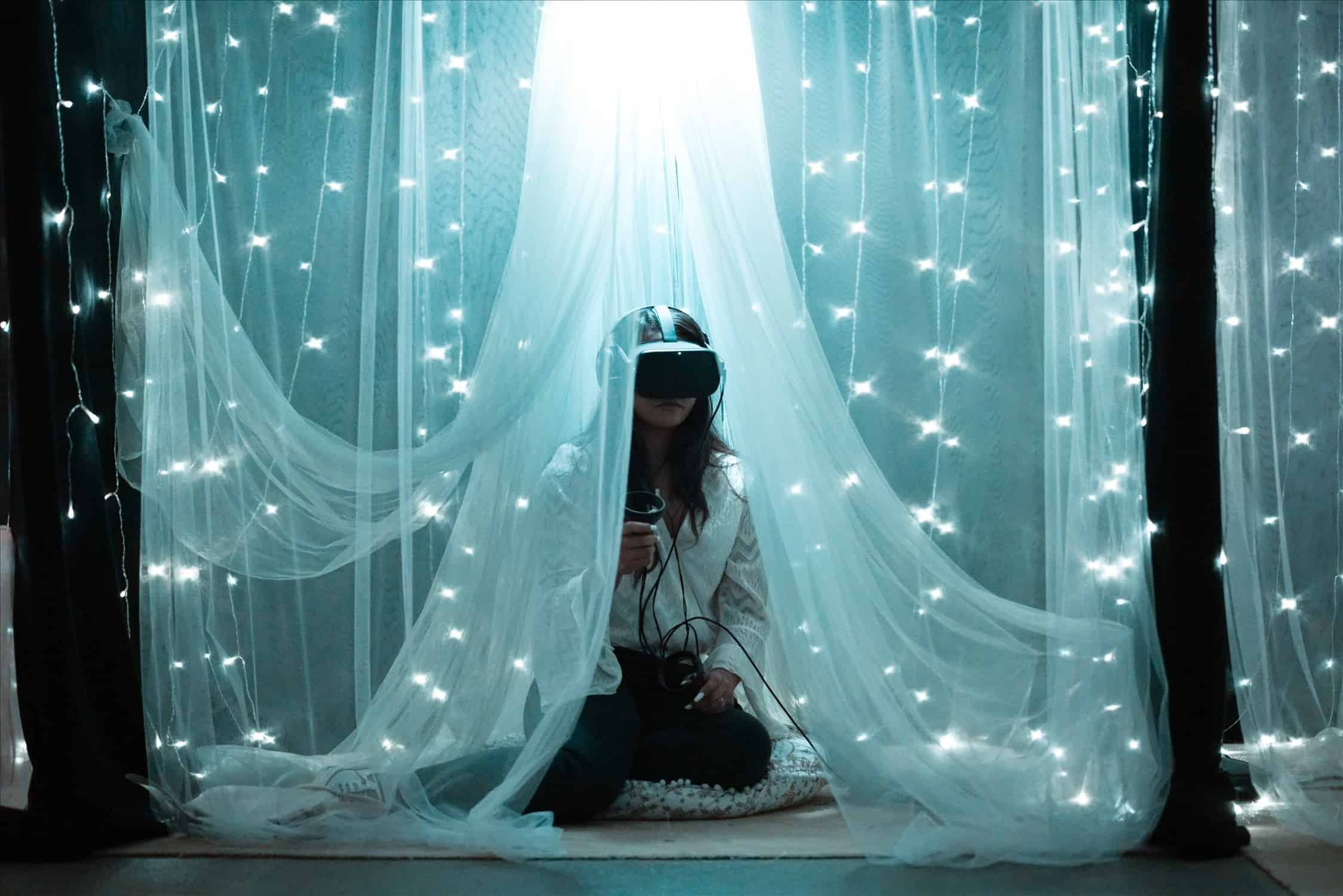 Note: This is a guest post written by Samuel Dawson
It was as if the pages of 'Snow Crash' had come to life. Mark Zuckerberg stood on stage in the summer of 2021 and announced the advent of the Facebook 'metaverse.' This new version of Facebook, he said, would be an immersive experience- an 'embodied internet.' Facebook as a whole would become a 'metaverse company.'
While an inevitable next step in a technological world where VR and remote collaboration are already commonplace, the metaverse does represent a seismic shift to the way we interact online. More importantly, the metaverse is reframing how we think about remote collaboration and video conferencing in places beyond social media, including business and the world of education.
What is the Metaverse?
Often conflated with Virtual Reality, the Metaverse is really a step beyond VR as we know it today. Think of it as a complete world, a virtual universe where one interacts with others and with the universe itself via a digital avatar. Users would design their own avatars in advance, then function as that avatar within the metaverse. In the context of Facebook as we know it today, users would step into the world of Facebook as their avatars rather than interacting with it via their screens. One of the most interesting aspects of Zuckerberg's announcement, however, was in just how far the company plans on going. The metaverse, in Zuckerberg's vision, will go far beyond the social to inform how we work day in and day out.
The New Way to Conference– Horizon Workrooms
Video conferencing has been supported in recent years by some innovative hardware. Video collaboration tools facilitate everything from whiteboarding to sharing laptop screens, making remote collaboration seamless and productive.
Zuckerberg's announcement takes remote collaboration to the next level. As a first step in the company's transition to the metaverse, Zuckerberg announced the creation of Horizon Workrooms.
This immersive VR meeting space re-envisions traditional remote collaboration through the lens of the metaverse. In concept, instead of calling into an online conference and participating remotely via a web camera, participants take part in the conference in a virtual space as their avatars and interact with the other participants as avatars.
It couldn't happen at a better time, either. 2020 showed businesses around the world that virtual work could be not only productive, but also sustainable and lucrative in the long term. As more companies unwrap the benefits of remote work, video conferencing will become a more and more integral part of daily work, making the inevitable transition to the metaverse that much easier.
Metaverse Campuses
The concept of the metaverse is not limited to social media and business, either. There is an educational metaverse coming in the not-too-distant future, as well. Colleges and universities around the world are considering how to beef up their digital infrastructures to deliver an immersive experience for remote students. It's an enormous opportunity to rethink education at the secondary level. When executed ideally, a metaverse version of a university will push out an exact replica of campus life to the virtual world and perhaps even deepen its offering. Students will be able to engage in student activities, meet up, and collaborate on team projects from anywhere.
All in, the metaverse offers some exciting new horizons. While current video conferencing technology makes remote collaboration easy, the metaverse will be sure to bring a unique, new experience to virtual work.