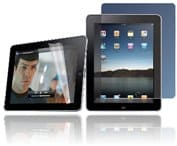 Some say that the iPad doesn't need any screen protector. Some say you do because it's still susceptible to scratches. No matter what you say, I already read 2 replies on a forum thread that their iPad screen got scratched (one from a man's little daughter). If you want to play on the safe side, then you'd better get a screen protector for your iPad too.
There are many screen protectors out there, ranged from US$5 to over  US$50. The PADACS GlareGuard iPad screen protector is somewhere in the middle, priced at US$14.95.
From the PADACS GlareGuard product page:
Made from military grade film, GlareGuard's invisible protection not only prevents scratches, but reduces the visual impact of glare and fingerprints. GlareGuard will not interfere with the responsiveness of the touch screen.
The packaging comes with the screen protector, a linen cloth to wipe the dusts off your iPad screen, and also a small card to help you in installing it, removing air bubbles along the way.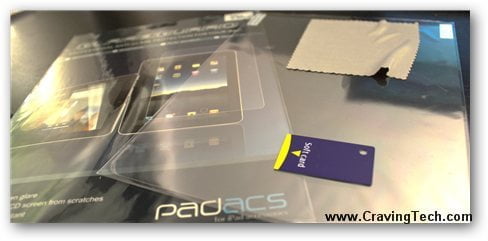 Although the GlareGuard is washable, it's not recommended because it is hard to dry a screen protector without getting dusts coming to the sticky part of the screen protector. Therefore, make sure you apply it in one go (or a few tries) before dusts come altogether.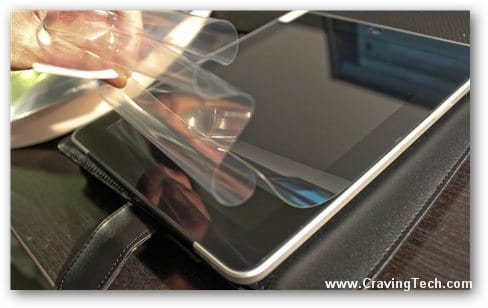 There is also a deal at PADACS store where you can get the second one for half price. Good for backup in case your screen protector got scratched one day or in case you fail to apply it to your iPad without air bubbles!