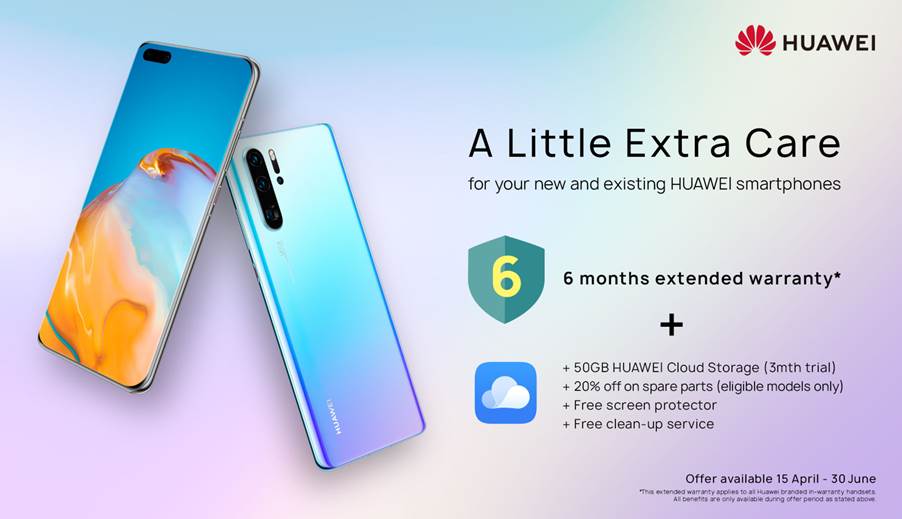 Huawei is currently running a promotional campaign until June 2021 geared towards both new and existing customers of Huawei.
If you own one of the HUAWEI smartphones like the HUAWEI P30 Pro I reviewed last time or buying a new HUAWEI phone, you'll be getting a 6 months extended warranty, a free 50GB extra cloud storage (3 months trial), 20% discount on spare parts, free screen protector and application, and free smartphone surface and storage clean-up.
Normally, HUAWEI phone has a 2-year warranty period so you'll be getting an extra half a year on top of this. For more information about the free warranty extension, make sure to check the official news page.
Larking Huang, Managing Director of Australia, Huawei Consumer Business Group said: "At Huawei, our customers are our number one priority, so this April, we'd like to say thank you to our loyal users and welcome new customers with an upgraded smartphone experience. Our new promotional campaign offers a range of discounts and handy benefits including six months extended warranty."
Hopefully this would entice new customers to try out a HUAWEI phone and also existing customers to stay with Huawei a bit longer.