Try SnapPoll.com! I usually have my lunch break with my friends who happen to work around my office. As always, our problem is the same...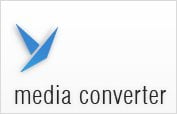 I made a few posts in the past about free audio and video online converter services such as youConvertIt and ZamZar. Yesterday I found...
Long ago, I posted my impression on Cuil, a new search engine claimed to be better than Google. That statement was quickly turned into a...
I've finally given a chance to try Microsoft Office Live Workspace a few days ago (FYI: It's still in beta, so expect a lot...