In my quest of finding the perfect case for my iPad Mini, I was introduced to caseable, a company that sells cases for your...
Belkin QODE Ultimate Pro keyboard case for iPad Air 2 Review - Belkin QODE for the iPad Air that I reviewed when I had...
The Belkin Honeycomb Clamshell for 13.3" is a slim, nice, yet practical notebook/Macbook bag. It's designed not to be cumbersome but at the same...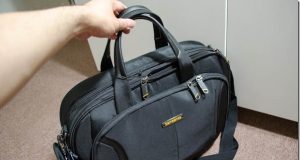 I don't know how many times you have dropped your laptop bag accidentally or bumped it into a wall. If you are always on the go, there is no way to avoid these mishaps, no matter how careful you are.
It's one of those "why no one has ever thought of this before" moments when I first saw the Moshi VersaKeyboard case for the...
LUXA2 Zirka Case and Rimini Stand Case for iPad 2 - These are the newest iPad 2 cases from LUXA2 and they are not...