Just got my Razer Orochi review unit today from Razer. It was sent last Friday - that was really quick :) Razer Orochi is...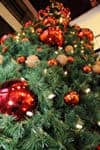 I just want to say Merry Christmas to all of you (and happy incoming new year 2011)! Thank you for being here and for...
LunarPages (where this blog is hosted), is having a WordPress Theme Contest until 22nd January 2008! If you are a WordPress Theme designer (and I...