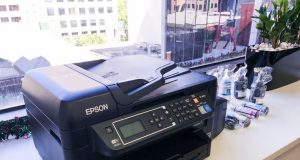 Disclosure: Brought to you by Nuffnang and Epson Ever bought a new printer, only to get disappointed because it ran out of ink when you...
Remember the last post I wrote about CDW, an I.T company based in the U.S and Canada? CDW provides data storage management and virtualisation...
If you aren't aware, most popular smartphones in the market are actually powered by the Snapdragon processors (more than 340 mobile devices, according to...