Dear Wife: I'm writing you this letter to tell you that I'm leaving you forever. I've been a good man to you for seven years...
I found these Cyanide and Happiness comic strips on a Neowin.net forum thread (among other comic strips).  Some are adult jokes but I manage...
Huh? Who are Pon and Zi? They are two cute emo characters, designed by Jeff Thomas (nickname: Azuzephre @DeviantArt). Pon & Zi pics have...
It's weekend, so it's time to get some laughs :) More pictures inside! Have a good weekend, everyone!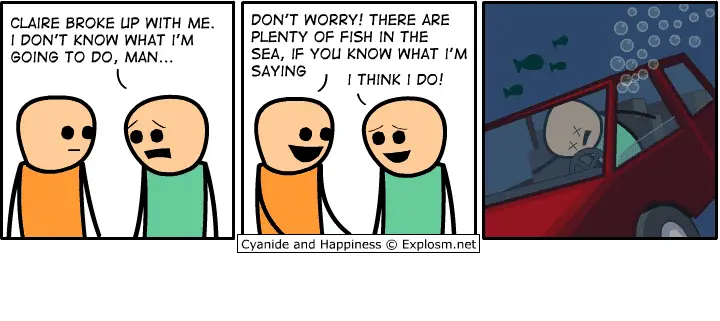 Found a funny piece of comic strip. Hope it makes your day :) Have a good weekend! More Cyanide and Happiness Comic strips
Warning: You can only understand this joke if you ever use the Google Maps service from Google.