Belkin ScreenForce® InvisiGlass™ Ultra Screen Protection Review - iPhone Xs Max has a huge and amazing display. And yes, it's expensive. If you accidentally drop...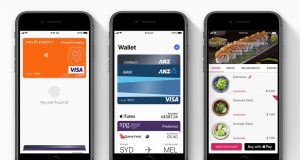 Through a tweet made earlier by the Commonwealth Bank of Australia Twitter handler, customers of CommBank with...
In a letter from Tim Cook to Apple investors, Apple is acknowledging that there's a weaker demand...