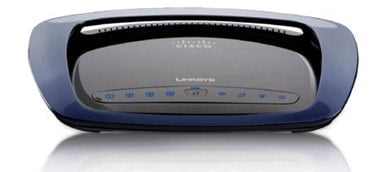 Linksys WRT610N is a simultaneous dual-N band router. Traditionally, wireless connections were done only on the 2.4 GHz band – which means most of your wireless devices such as your phones, mouse, keyboard, and others are sharing the same crowded channel. Interferences would definitely occur when everything shares the same space at the same time.
The WRT610N is capable to run both in 2.4 GHz and 5 GHz, allowing your modern laptop (or desktop) to connect to the less-crowded 5 GHz frequency and let the other wireless devices run on the 2.4 GHz at the same time.
The WRT610N has LED lights on the front (to display all the information) and a button for the Wi-Fi Protected Setup.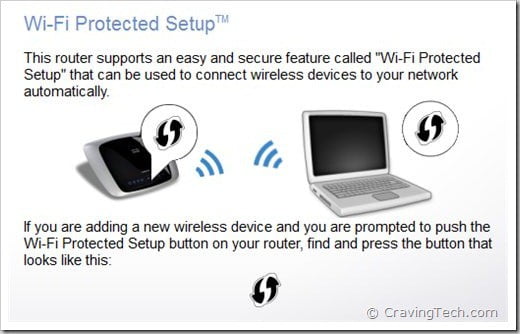 At the back of the router, you'll find 4 LAN ports (for wired network connection) and 1 WAN port to connect to a modem. Note that the Linksys WRT610N is not a modem router. You need to buy a separate ADSL modem if you want to hook up your network to the internet. I find that my Netcomm NB6Plus4W modem router works well with the Linksys WRT610N.

There is also a reset button (to restart and perform a factory reset) and a USB port where you can hook up an external hard drive (or a USB flash drive) and make it as a network-attached storage (NAS). With a NAS support, the WRT610N makes it easier for you to share your music and movie files to the whole network at home or on the net.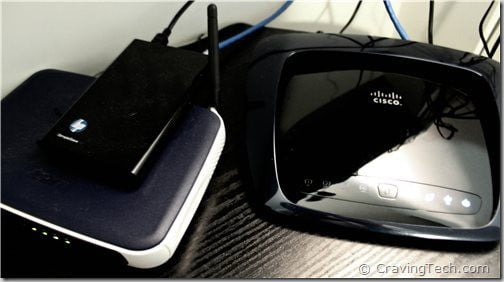 You set-up users and groups through the router's interface via the browser. Specific folders and files can be set-up via the same way.
Installation is really easy with the included Cisco Setup Wizard – you don't even need to understand about IP addresses, DHCP, or other networking jargons. Simply follow the wizard from the setup and in a few minutes, you're ready to go.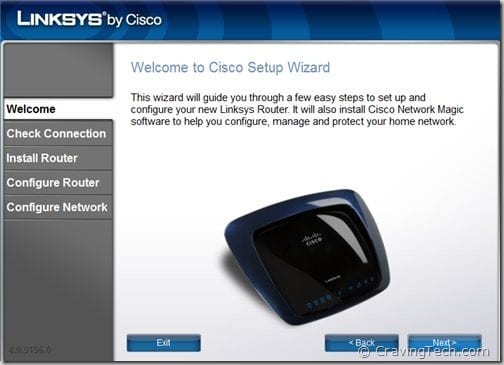 Since the router works in both 2.4 and 5 GHz frequency, you can enjoy the best of both worlds. Connect your PC to 5 GHz for online gaming and video streaming while having your other devices connect to the 2.4 GHz band. Since I'm constantly reviewing gadgets (and most of them are wireless), the 2.4 GHz band is quite congested in my area: my Razer Mamba's wireless gaming mouse, Microsoft's wireless keyboard, Creative's ZiiSound D5 wireless speaker, iPhone 4, iPad, and a few others.
Unfortunately, the 2.4 GHz frequency is actually able to travel farther and better through walls compared to the 5 GHz. In a 2 bedroom apartment where I'm living in, the 5 GHz signal is quite low compared to the 2.4 GHz, which is a bit disappointing:
There was no signal drop or whatsoever though, so it's not as bad as it looks.
The WRT610N supports WPA2-encryption, port forwarding, and make it easy to setup a more secured network at home. It also adds a nice feature to display the name of connected devices and their MAC addresses on the inclusion list. This way, it's easy to identify which MAC addresses belongs to which device, in case you want to remove them in the future.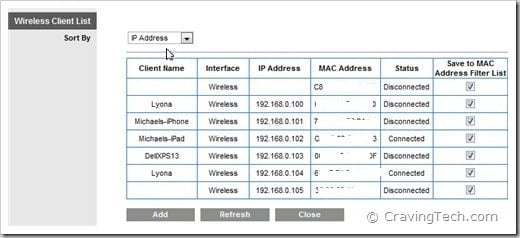 Overall, Linksys WRT610N is a great simultaneous dual-N band router that is easy to set-up and configure. With the included NAS (Network-attached storage) support, WRT610N is a router that you may want to consider to have on your home network. I wish it has a built-in modem and a possible antenna extension, but these additional features will definitely add more dollars to the price tag.
Note: Sample unit provided for the review
---
Linksys Ultra RangePlus, Simultaneous Dual-N Band Wireless Router The Dual-Band Wireless-N Gigabit Router is really four devices in one box. First, there's the dual-band Wireless Access Point, which lets you connect to the network without wires. There's also a built-in 4-port full-duplex 10/100/1000 Switch to connect your wired-Ethernet devices together at up to gigabit speeds. The Router function ties it all together and lets your whole network share a high-speed cable or DSL Internet connection. We've also included a Storage Link that lets you easily add gigabytes of storage space onto your network using readily available USB 2.0 hard drives -- or plug in a USB flash disk for a convenient way to access your portable data files. The built-in Media Server streams music, video, and photos from the attached storage device to any UPnP compatible media adapter. And you can get to your files from anywhere in the world through the Internet. The Access Point built into the Router uses a dual-band version of the very latest wireless networking technology, Wireless-N (draft 802.11n). By overlaying the signals of multiple radios for each band, Wireless-N's "Multiple In, Multiple Out" (MIMO) technology multiplies the effective data rate. Unlike ordinary wireless networking technologies that are confused by signal reflections, MIMO actually uses these reflections to increase the range and reduce "dead spots" in the wireless coverage area. The robust signals travel farther, maintaining wireless connections much farther than standard Wireless-G.
The following two tabs change content below.
A technology enthusiast, blogger, gamer, and reviewer. Proud owner of Craving Tech
Latest posts by Michael Aulia (see all)