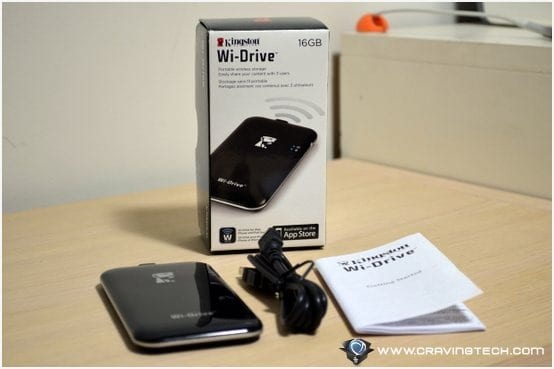 Kingston Wi-Drive is an excellent gadget to expand your smartphone/tablet storage space. If you find that your 16GB iPhone cannot cope with your music and apps collection, then it is probably a good idea to get yourself a Kingston Wi-Drive (rather than selling your phone and get a new one with the bigger storage). It also has a built-in Wi-Fi access point, so your iOS and Android devices can connect to it and view/grab the files stored inside. A perfect way to collaborate together!
Kingston Wi-Drive is also slim and portable, which makes it the ideal device to be carried to a meeting, where your team can connect and view the meeting notes on their own devices.
Check out my Kingston Wi-Drive review that I published at the end of 2011 to find out more about the gadget.
16GB Kingston Wi-Drive Giveaway Details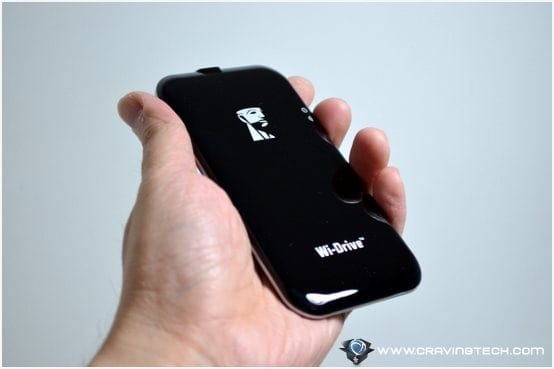 This giveaway opens to participants of 18+ years or older who resides in the U.S. and Canada. Complete terms and conditions can be read on the widget below. You also need to use the widget to participate and earn entries. By referring your friends to this giveaway post, you also earn extra entries. Giveaway will end on 22nd of February 2013. This is a collaboration giveaway with DragonBlogger.com
The following two tabs change content below.
Owner, Founder
at
Craving Tech
A technology enthusiast, blogger, gamer, and reviewer. Proud owner of Craving Tech
Latest posts by Michael Aulia (see all)