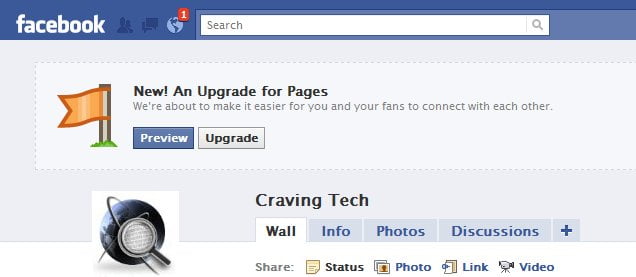 Frustrated with your Facebook fan page because it doesn't send you notifications when someone posts on the wall or comments on your wall posts? Same here. I was about to share a service called Hyper Alerts which will give you a Facebook fan page notifications but then I saw an alert on my Facebook fan page today.
It tells me that there is a new update available to Pages (Fan page) from Facebook, which includes a  Facebook fan page notification! Finally.
The update will be rolled over to everyone in March 2011 but you can join in the early wagon if you want to (like the new Facebook profile). Just remember that you will not be able to go back again if you don't like it. Well, whether you like it or not, you will be forced to move to the new fan page design anyway so there isn't any reason not to do it now, especially since the new update includes a Facebook fan page notification: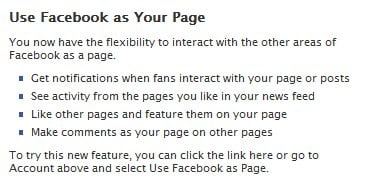 Besides the Facebook fan page notifications, the new update also changes the layout and makes it consistent with your Facebook profile. For example, your latest fan page photos are displayed on the top: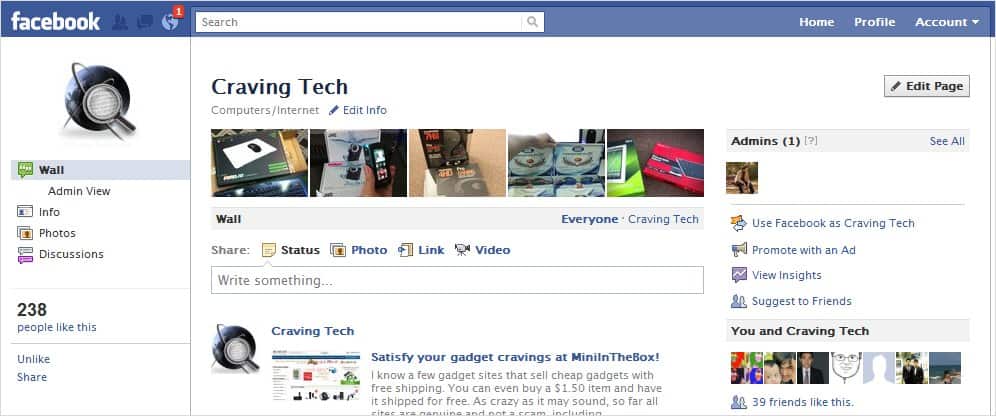 No one has made any comments yet on Craving Tech's fan page after I updated today so I didn't know how the Facebook fan page notifications look like. What ever it looks like, I'll still love it as this feature is way overdue.
Update: The notification is very similar like the one you get when someone commented on your Facebook's profile wall post (or the replies):

There are other features too to play around with the upgrade, so go to your Facebook fan page now and you should see the Upgrade notification on the top. If you haven't pressed taht Like link at Craving Tech 's Facebook fan page, please do so now :)
The following two tabs change content below.
Owner, Founder
at
Craving Tech
A technology enthusiast, blogger, gamer, and reviewer. Proud owner of Craving Tech
Latest posts by Michael Aulia (see all)