This is a Sponsored post written by me on behalf of Arcsoft for SocialSpark. All opinions are 100% mine.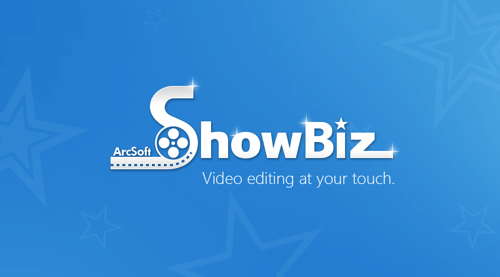 Movie editing software do not need to be expensive. In fact, some of you may have spent hundreds of dollars getting a professional, yet hard-to-use movie editing and publishing software. Or you have probably downloaded and installed a free one on your Windows 8 tablet, but was appalled by the non-touch friendly interface.
Thankfully, ArcSoft ShowBiz is both available for free on Windows 8 Store and very friendly to the touch.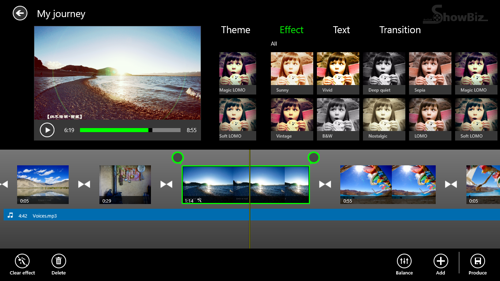 You can browse for the media files on your computer or tablet and then select multiple files easily with the touch of your finger. The thumbnails also make it easier to pick the media files you need for your project.
The app will smartly create a timeline using the clips you have selected, where you can then customize the transitions, effects, and texts.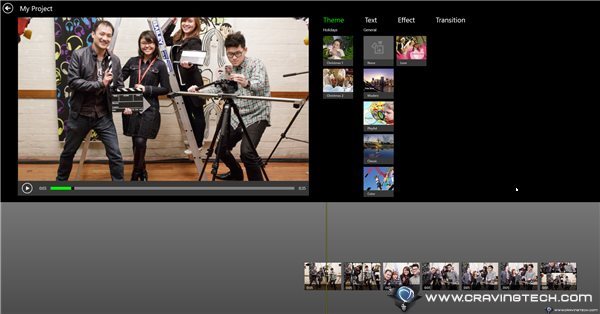 There is also a theme that you can select to automatically create these for you but I found it better to manually do this on your own.
The effects are pretty nifty and cool. You can't really change its setting much but in away, simplicity is best for most casual users. There are a few transitions as well that come with the app and I'm sure we'll see more on future app updates. You can tweak things around, add songs, change texts, and even the duration of the clips.
If you just want to create a slideshow for your holiday photos, ArcSoft ShowBiz will even do it automatically for you. Simply select the photo files and add them to the project. If you are feeling lazy, you can just export the movie because the app does the slideshow for you automatically with different animations (pan & zoom, slide, etc). Of course, feel free to tweak things around and some funky captions to the photos.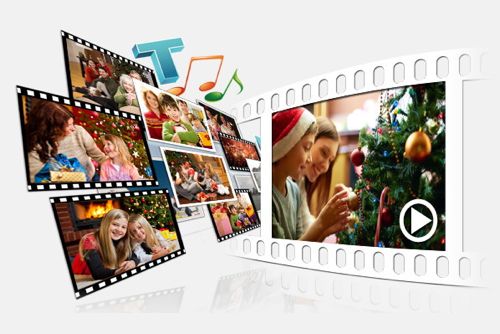 ShowBiz Windows 8 app is free and capable of publishing the clips in HD quality (though you have to pay for the upgrade to export in HD quality). However, there are still plenty of cool things to play around in the free version and you can create decent home-made movies with it. You should give it a try, especially if you have a Windows 8 tablet. You can create a quick slideshow to showcase your photo trips or even touch up some quick movies you shot with your tablet.